Not long ago, LOONA announced that they will be recruiting the first official batch of their fans from June 16th to July 6th.
This is good news for LOONA fans as they finally get to be part of the official fanclub. It was also revealed that the official name of the fanclub will be released on the last day of application period, July 6th.
However, when fans saw the details of the fanclub recruitment, some were unhappy about the price they have to pay.
For those living in South Korea, an application fee of 40,000 won is required. For fans living overseas, the shipping fee will depend on where they are located.
On online communities, some fans complained that the price is too high as BlockBerry Creative did not even reveal the details of the official goods they will be receiving. They believe that it is also unlikely that an official light stick will be included in the goods too.
In addition, some also feel that 40,000 won is too much especially for those living in the countryside as they are unable to frequently go for music shows and events.
One of the fans pointed out that for fans leaving overseas, it costs 75,000 won for them!
Lastly, they were also unhappy about how they have to wait until the last day to find out about the official name of the fanclub.
Usually on average, the application fee for official fanclub recruitment costs around 20,000 won. TWICE, Wanna One and DAY6's fanclub official recruitment cost 20,000 won whereas BTS official fanclub recruitment costs 25,000 won.
What do you think about this?
Read More : LOONA yyxy "beauty&thebeat" Debuts 6th At Billboard World Albums Chart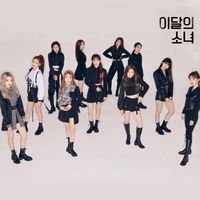 Became a fan of LOONA
You can now view more their stories