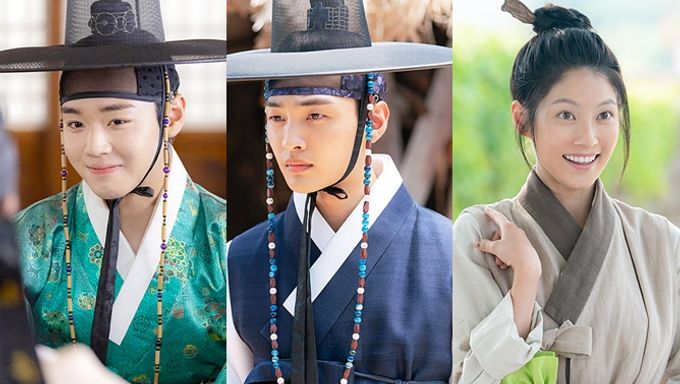 Are you excited about this upcoming romantic comedy fusion historical drama "Flower Crew: Joseon Marriage Agency"?
The main cast is composed of Kim MinJae, Gong SeungYeon, Seo JiHoon, Park JiHoon, and Byeon WooSeok. Since the announcement of the drama back in March, many have been waiting for it. This drama tells the story of the king who meets the Flower Crew – the best matchmakers agency in Joseon –  to transform his first love from a poor background into a precious noblewoman. The king and the Flower Crew risk their lives to protect her.
JTBC released the character chart and it is very interesting.
Here is what can be noticed.
Gong SeungYeon as GaeDdong is at the center of the main love triangle. She is in love with Kim MinJae as Ma Hoon and he loved her. Seo JiHoon as Lee Soo has a one-sided love for her.
Park JiHoon as Ko YoungSoo has no love line according to this character chart. He is the only one with no love line in the main characters.
Byeon WooSeok as DoJoon is in mutual love with Ko WonHee as JiHwa.
The drama premiere on Sept. 16 on JTBC.
Do you like the drama's love lines? Were you expecting Park JiHoon to have a love line?
Read More : Top 3 K-Dramas To Have On Your Watchlist This September