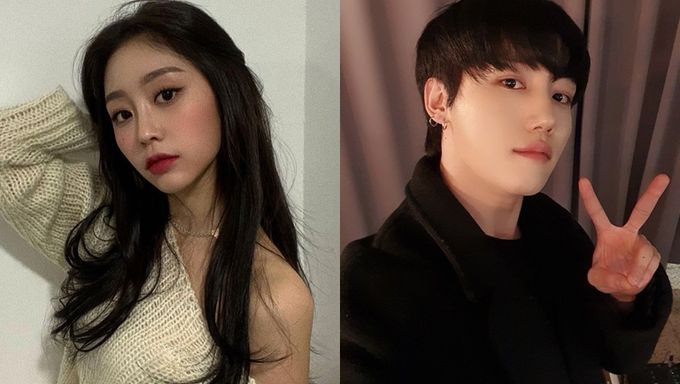 Did you know about the close family bond among Woollim Entertainment artists?
Not long ago, many fans noticed the close friendship between Lovelyz's JiSoo and Golden Child's JangJun.
On March 3, JangJun had celebrated his 25th birthday (Korean age) by holding a V-Live session along with TAG and JooChan. If you did not manage to catch it, you can do so here.
On the desk, there was a spread of delicious food and he communicated with fans while also eating a bowl of seaweed soup.
During the V-Live, he shared with fans that Lovelyz's JiSoo had actually ordered a 'vanity table' for his birthday. It takes place around 17:46 of the V-Live.
It turned out the 'vanity table' which JiSoo had ordered for him was actually made for kids. He also jokingly mentioned that with the gift he would not need to head over to his usual makeup and hair styling shop anymore.
This had ended up causing the other members to burst out laughing.
Fans noticed that during JiSoo's birthday, JangJun had also sent her a rather hilarious gift.
You would see that JangJun had actually bought her a 'samgyupsal set (3 layer pork)' that includes socks and pencil case.
It seems like the presents that they had selected for each other were rather 'unique' and funny that fans could only appreciate their friendship even more.
Golden Child is currently promoting 'Breathe' on various music shows.
Did you notice the interesting presents they bought for each other?