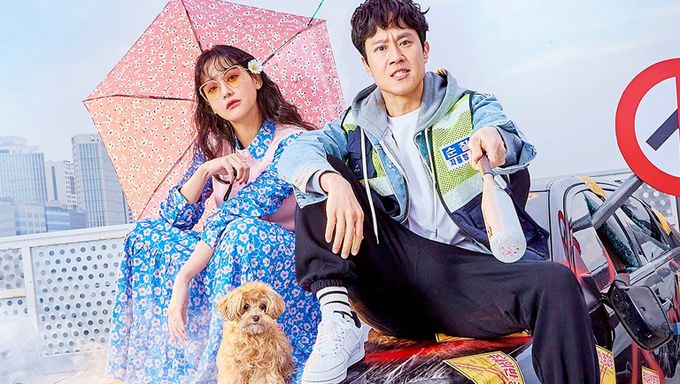 The romantic comedy "Mad For Each Other" also known as "The Crazy People in This District" is a Kakao TV web drama.
Oh YeonSeo ("My Sassy Girl", "A Korean Odyssey", "Love With Flaws") and Jung Woo ("You Are The Best", "Reply 1994") are the lead actors
Kakao TV is a streaming platform launched in 2020, some of their original dramas include "Lovestruck In The City", "Love Revolution", "Not Yet Thirty", "A Love So Beautiful", etc.
Here is more information.
Mad For Each Other (2021)
Information
Title: Mad For Each Other / The Crazy People in This District / I guyeogui michin X / 이 구역의 미친 X
Director: Lee TaeKon
Writer: Ah Kyung
Network: Kakao TV, Netflix
Runtime: From May 24
# of Episodes: 13
Genre: Romantic Comedy
Language: Korean
Summary
It tells the romantic comedy of the crazy man with 0% of anger control and of the crazy woman with starts the anger of everyone. These "Crazy People In this District" hurt and heal each other while they are starting to fall in love.
Cast
Jung Woo as No HwiWoo
He is a crazy police officer who can't control his anger.
Due to a particular case, his life changed and he started to have anger control disorder due to the aftereffects.
Oh YeonSeo as Lee MinKyung
She is a crazy woman who is the start of his anger.
She had everything in the past but because of a tragic incident, she lost faith in people. She has closed the door to her heart and unintentionally causes anger around her.
Interesting Facts
Here is the official teaser.
Here is the official poster.