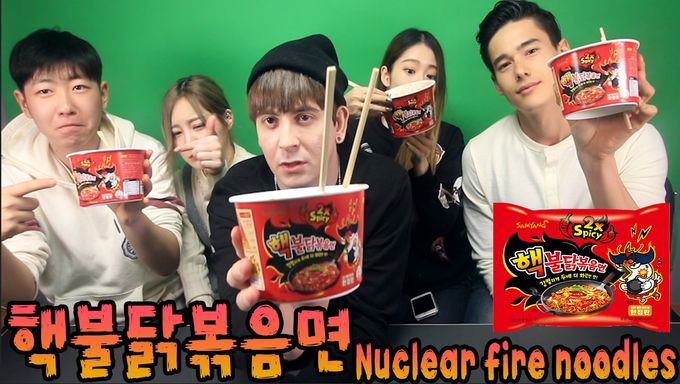 It has been a while since Samyang's fire noodles came out in the market but it only started trending recently because of the 'Fire Noodles Challenge' which spread across the world.
One reason why it became popular is because of its spiciness which many could not handle. The challenge to finish the noodles at one go has caused many brave souls to go for it.
An interesting fact is that with its rising popularity, Samyang has also developed different flavors to accommodate the spiciness for different people. Currently they have flavors in soup, cold stir, curry, cheese, nuclear fire, spicy mala, carbonara and the latest being jjajang (black bean).
Famous Youtubers such as Korean Englishman and The World Of Dave have shared their experience on their respective channel, eating the Fire Noodles in nuclear fire.
Of course, we could not forget K-Pop idols who had already tried it too!
Wanna One members were seen eating the fire noodles during Mnet "Wanna One Go: ZERO BASE"! Some of them shed tears because of the spiciness while member Lee DaeHwi managed to finish the entire bowl!
Recently, Samyang has added an interesting ingredient into their carbonara flavored fire noodles.
It is none other than Apeach from Kakao Friends!
With such additional twist to the noodles, people find it less 'intimidating' when they eat the fire noodles.
There are also some netizens who added extra ingredients to their fire noodles such as bacon, shrimp and broccoli.
It is always fun and creative to add some extra ingredients into the noodles to make it look more delicious than before!
It was revealed that many people living outside of South Korea are also looking to try fire noodles due to its rising popularity. With amazing consideration, Samyang made it a point to make the noodles Halal certified so that even Muslim fans are also able to enjoy them!
You can get your hands on these fire noodles in offline Korean supermarkets or through Korea Depart here! They are priced at USD1.30 excluding shipping fees.
Are you also going to challenge yourself to the fire noodles?
Read More : Discover Seoul: Korean Amazing Lifetime Pre-Wedding Pictures Services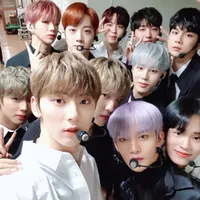 Became a fan of Wanna One
You can now view more their stories