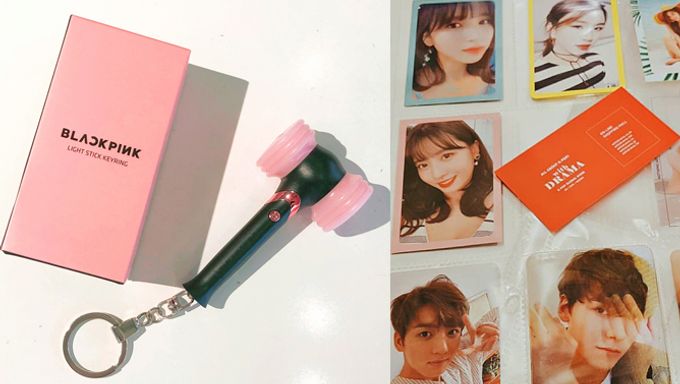 Did you ever experience the problem of getting your favorite K-Pop idol merchandises and only to found out that they were not official when you are in South Korea? Those cases usually happen in areas such as MyeongDong which is actually popular among tourists coming to South Korea.
Well, do not worry about being scammed as Kpopmap managed to find out a place where you can purchase your K-Pop goods at a safe environment. withDrama sells official K-Pop merchandises such as lightsticks, albums and so on both online and also offline in South Korea.
If you are interested, read on to find out more on where you can get your hands on the official goods.
Located in 3 different places in Seoul, Yongsan Station I'PARK Mall, Konkuk University Station Common Ground and in Sinsa Station Garosugil. You can make your way down wherever is more convenient for you.
Here is the location for Yongsan I'PARK Mall.
Below you can also find the store located in Konkuk University Station Common Ground.
Last but not least, you can also find the store located in Garosugil.
The largest store got to be the one located in I'PARK Mall and according to fans who have been there, they provide a large variety of goods for you to choose from!
From slippers, posters to caps, Wanna One fans are going to be so delighted to see the amount of goods placed right in front of their eyes!
You can also find a large variety of goods from your favorite idols! In the picture above, GOT7 fans are also spoilt for choices.
That is not all! Ranging from TWICE, BTS, DAY6, SEVENTEEN and many other idol groups, you are able to find goods that may be hard to find in other places. For some K-Pop groups, their lightstick might be hard to purchase in some places but withDRAMA makes sure that you will can get one of them.
Of course, withDRAMA also has many other idols' goods and for more information, you can check out their official Instagram below for more details.
https://www.instagram.com/p/Bm-hS-IBmI2/
However, if you are currently living overseas, you can also get K-Pop official goods using their online shop service! They also provide goods related to Korean dramas so if you are also a fan of Korean dramas, be sure to check out what they have.
For more information, click here to find out more about their shop online.
Are you getting your wallet ready?
Read More : Discover Korea: Global K Center, The First And Only Boarding Hallyu Education Facilities