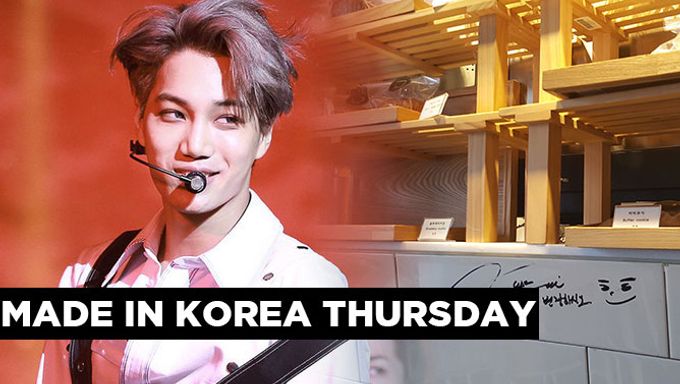 Did you know EXO's Kai has a cafe that's as sexy and delicious charismatic as he is?
Today, Kpopmap visited the one and only cafe owned and run by EXO Kai and his family. This trendy and modern cafe is nestled right outside the busy streets of Gangnam Station. Many K-Pop idols run a side business by themselves or with their family, and Kai has decided to assist his sister in running her cafe business.
Must Read : 10 Things: Restaurants in Seoul Owned By Male K-Pop Idols
Needless to say, we loved it! And we think you will too.
You all know who he is.
He's drop dead sexy and charismatic to hell on stage. He's the one and only EXO's main-man, Kai.
EXO-Ls already know that Kai helped his sister open up a cafe right in the center of Seoul. In walking distance between Gyodae Station and Gangnam Station, KAMONG is a trendy cafe with chic interior and delicious food and beverage to enjoy!
Address: 1678-4 Seocho 1(il)-dong, Seocho-gu, Seoul
Kai was spotted often hanging out at KAMONG on his days off, and so we HAD to go see for ourselves.
KAMONG has a neat, chic and simple interior design. In a mostly black and white theme, the cafe just perfectly resembled Kai's personality - cold on the outside, warm and fuzzy on the inside.
The interior is simple, neat and cut-clean, but the cafe beverages and pastries they sell at the store is a whole another story. From bagels and muffins to delicious waffles with multiple types of toppings, KAMONG has everything to fulfill your tummy needs.
The best part about the cafe was that you can find small traces of Kai within the cafe. The most apparent evidence is his very own signature on the front counter, but we'll leave you to find the rest!
So we traveled all the way out to KAMONG, so of course we pigged out on his delicious servings. We bought ourselves a cute little muffin and a delicious chocolate-y frozen beverage. Although we had muffin, their waffles are highly recommended. (We ate it so fast we forgot to take the picture...)
Getting closer to Kai couldn't have been more delicious! Make sure to visit KAMONG on your next trip to Seoul~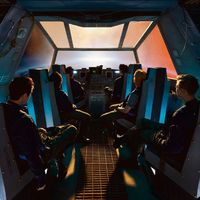 Became a fan of EXO
You can now view more their stories