PENTAGON is back better than ever with a whole new album, which ultimately means more stunning choreography by the latest boy group by Cube!
Within the short amount of period that is 2 months, PENTAGON came back with their 2nd mini-album titled "FIVE SENSES". The album is dedicated to the 5 challenge categories that each member had to master in order to debut as a part of the group. The 10 boys succeeded in doing just that and shows us once more just how ready they are to take over the K-Pop world.
Must Read : MV )) PENTAGON – Can You Feel It
Take a look at some of the most unique and captivating dance points from PENTAGON's "Can You Feel It" music video!
1. The Starting Nod
2. The All Eyes on Kino
3. The WooNo Moment
4. The YeoOne Smell
5. The If You're Happy & You Know It...
6. The Hui's Turn
7. The Pentagon Formation
8. The Pentagon Swag
9. The WooSeok Smash
10. The Pentagon Super Formation
11. The E'Dawn & Magical Hands
12. The Pentagon Ultra Formation 
13. The JinHo's Talking Signal
14. The Stand Still & Be Handsome
Got better names for PENTAGON's "Can You Feel It" Choreography? Share them with us in the comments below!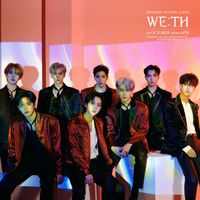 Became a fan of PENTAGON
You can now view more their stories