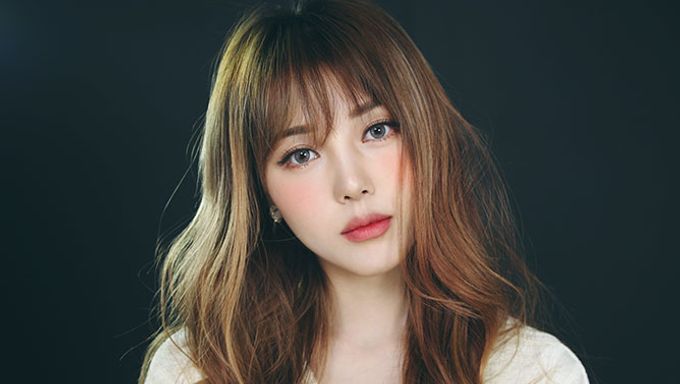 What happens when the Korean drama 'Idolm@ster.KR - Dream' meets makeup artist Pony? Suji of girl group 'Real Girls Project' stars in a Pony makeup tutorial!
Two unlikely collaborators: Korean drama 'Idolm@ster.KR - Dream' (script by HyeMi Shin, YoungSil Won / directed by ChanYool Park / produced by IMX, and set to air on SBS FunE, SBS Plus, and SBS MTV)  and Korean makeup artist Pony (under MUNMU).
An original drama based off one of Japan's top games, the 'Idolm@ster' series, 'Idolm@ster.KR' has perfected its cast with SungHoon taking on the role of the producer and ChulMin Park as the entertainment agency president.
So in preparation for its global premier on Amazon and local stations this April, the global drama paired up with global beauty queen Pony.
The queen of makeup artists, Pony is the best of the best in Korea and has amassed a following to reflect that with over 3.3 million fans on Instagram and 2.3 million on YouTube. Her fandom stretches across the globe from the Americas to Southeast Asia, and she is also one of the top social media influencers in China across Weibo, WeChat, and Weixin.
As a part of the collaboration with 'Idolm@ster.KR', SuJi, the drama's leading role, appeared in Pony's latest makeup tutorial as the model; Pony will also be making a cameo in the drama.
An entertaining collaboration between drama and makeup, curiosity about Pony's role can only grow.
'Idolm@ster.KR - Dream' is the story of a group of trainees that dream of becoming idols, and it will air once a week for 24 consecutive weeks starting Friday, April 28th on SBS funE at 6:30 PM, SBS Plus at 11:00 PM, and April 30 on SBS MTV at 11 AM.
Article provided by IMX Korea
Must Read : Korean Beauty Tip Tuesday: Easy & Beautiful Burgundy Makeup With One Lip Pencil