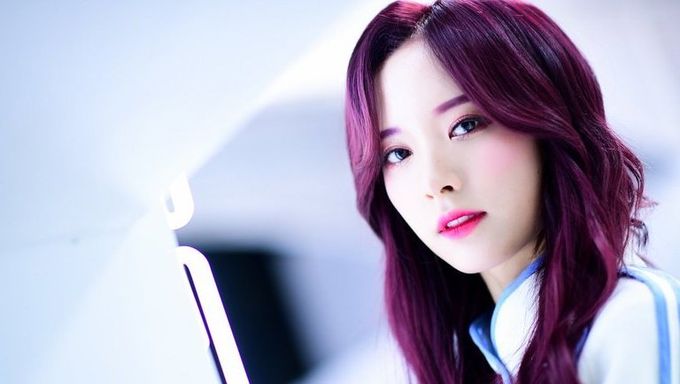 Makeup trend and preferred styles differ in each country.
In China, Japan, and South Korea, makeup styles are known to be slightly different from each other. You can check out some of the K-Pop idols below who best show each makeup style of each country.
In China, generally speaking, the makeup style that is most preferred is heavy eye makeup and glamorous. Eyeliners are usually drawn thick and long, while either a brown or black based eye shadows are applied as well. Red being a highly popular color in China obviously would mean that the makeup often utilizes the reddest of red lipstick as well.
Below is an example shown by ChengXiao (WJSN).
Japanese makeup style places emphasis on creating a cute vibe. Eye shadow is applied lightly while the eyebrows are drawn thin and long. Lashes are usually very long while blushers are also applied for eye contour.
Below is a photo of Luda (WJSN).
For South Korean style makeup, it's usually all about maintaining youth and looking young. Shadow makeup tones are selected based on how close they are to an individual's skin tone. Mascaras are used lightly and a white eyeliner is to create an aegyo line underneath the eyes.
Below is Bona (WJSN) representing the Korean style makeup.