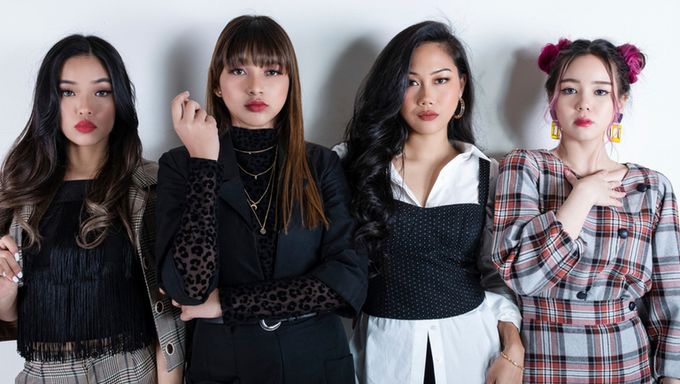 Malaysian girl group DOLLA, has been rising in popularity while also being accused of imitating YG Entertainment girl group BLACKPINK at the same time.
Whether DOLLA is really attempting to copy BLACKPINK, it's really up for the fans to decide.
So what does DOLLA have to say about the comparison?
DOLLA member Sabronzo stated:
"I'm aware that there are many people saying we're copying BLACKPINK, but some of the similarities that they've pointed out is just really coincidental. There' aren't that many female artists in Malaysia, and if there were any, they were feminists and elitists. DOLLA's identity to me is unique."
If there's any similarity that is instantly recognizable, it's kind of the obvious, that the two groups have four members.
DOLLA seems to be running on the hip-hop and trap style genre at the moment, which is also another likely reason why there are many people saying that they are copying BLACKPINK, as the YG Entertainment girl group is known for utilizing the genre into their signature sound.
But if you think about it, the trap and hip-hop genre isn't one that is exclusively reserved for BLACKPINK either.
So what exactly is it that makes fans believe DOLLA is copying BLACKPINK?
Well, it seems that a lot of K-Pop and BLACKPINK fans have been pointing out the similarities in terms of styling. In addition, some fans have also commented saying that group member Syasya has similar vibes with BLACKPINK member Lisa.
Below are photos of the two stars for comparison.
Fans who disagreed with the accusation claiming that DOLLA copied BLACKPINK have been pointing out that the songs that both groups have sound nothing alike, while adding BLACKPINK isn't the only girl-crush concept group in the music industry as well.
One fan also asked if any female idol who has bangs and raps is instantly copying Lisa.
So the verdict among a lot of fans seems to be this:
Sure, there may be certain similarities, but it's a bit reaching to say that DOLLA has plagiarized BLACKPINK.
What are your thoughts on the issue?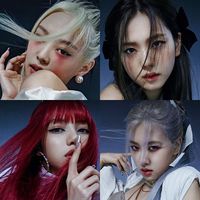 Became a fan of BLACKPINK
You can now view more their stories