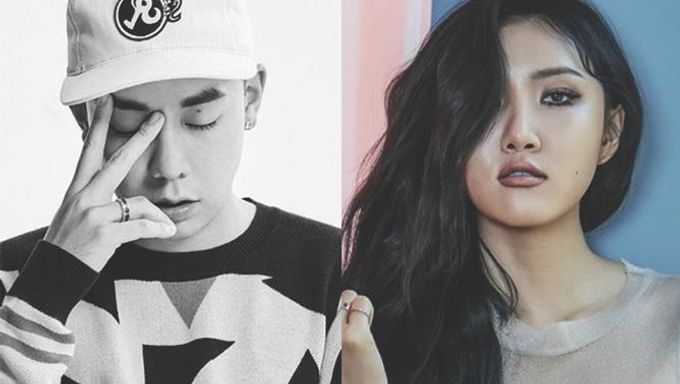 AOMG artist Loco is nothing but smiles lately as he was able to collaborate with Mamamoo member Hwasa, someone whom he has consistently expressed interest in even up until now.
Founded by hip-hop and R&B artist Jay Park (former 2PM leader), AOMG released an official statement on April 11th that Loco took part in a large part in terms of production for the collaboration single. Loco has also stated before in the past that his ideal type was Hwasa. The rapper said he found her exotic visuals attractive and sent a word out to her that if she was ever in need of a rapper, he would be available.
Fans have been responding well to the collaboration as the majority agree that the two artists will most likely have great chemistry both musically and visually.
You can catch the performance of their collaboration on April 13th 11PM KST on KBS2's 'The Hyena On Top Of The Keyboards".
Read More : MAMAMOO Solar's Outfit Plays Tricks On Fans' Eyes