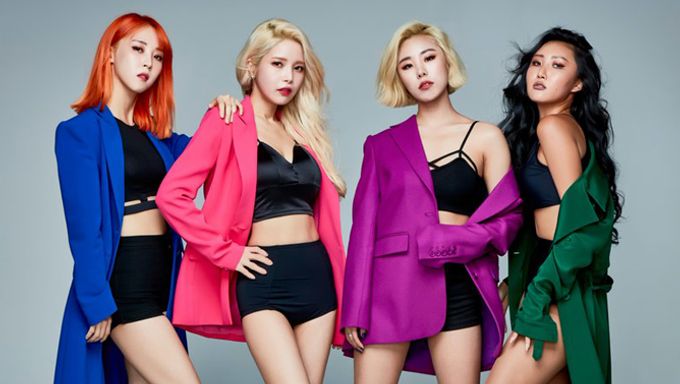 Are you curious about vocalist powerhouse MAMAMOO and their ideal type? Well, we've got you covered here.
MAMAMOO is made up of four talented ladies who debuted in 2014. Their debut changed the tables for K-Pop because of their unique R&B and jazz concepts which differ from the usual K-Pop groups that we see. Prior to their debut, they have also collaborated with solo singers such as K.Will and WheeSung.
With their music talents being recognized, they received the 'New Artist Of The Year' award in Gaon Charts Awards 2015. Things couldn't get better when they received 'Top 10 Artist' in Melon Music Award in 2016, 'Digital Bonsang' Award in Golden Disc Awards 2017 and 'Song Of The Year' award in Gaon Charts Award 2017.
MAMAMOO's Ideal Type
WheeIn
'Even though it may sound abstract, I like someone who is broadminded. I also prefer someone who is positive.' She also revealed that she does not like 'pretty boys'.
HwaSa
'It took me a while to figure out what kind of person I like. I like someone the best when they are positive.'
Solar
'I like someone humorous and those who can dress well.' She also picked Comedian Yoo JaeSuk as her ideal type.
MoonByul
'I used to focus on appearance last time but right now I think the most important aspect when it comes to ideal type is to be able to understand the person. I like someone who is understanding, tidy and neat.' Her chosen celebrity ideal type would be TVXQ's YunHo.
Read More: MAMAMOO Profile: K-Pop Sisters Of Soul, Groove And Fun