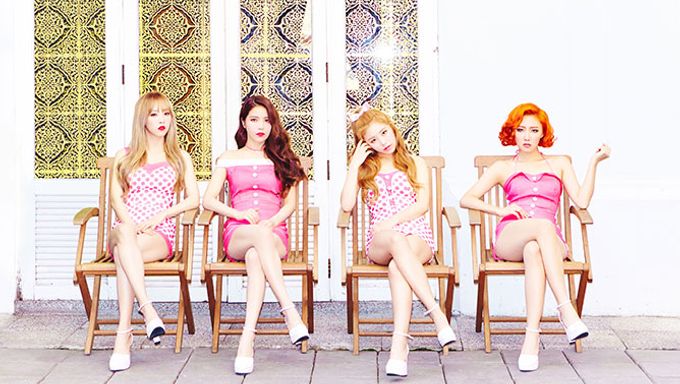 The MAMAMOO girls split into their duo sub-unit groups - Angel v. Rapper!
Through their main SNS channels, MAMAMOO just released news of the unit debuts as well as album covers for each release. The chic and graceful vocal liners, Solar and WheeIn, form the vocal unit Angel Line, while the punky and tough rappers, MoonByul and HwaSa, form the rap unit, Rapper Line.
Must Read : Review of MAMAMOO's 1st Concert MOOSICAL
Though the girls are wearing the same uniforms, the differentiating charms could be seen through the different poses donned by the different lines. The first news of the unit formations were revealed during the MAMAMOO's first ever concert - MOOSICAL back during August 13~14. At the solo concert, the two units performed their different tracks, earning a greatly positive response from their fans. Through the constant request for unit promotions by the MooMoos, MAMAMOO finally decided to drop the two tracks as official releases.
The Angel Line will feature a beautiful ballad-like melody track, titled "Angel". The Rapper Line will feature a hard hitting track, titled "DABDAB".
The MAMAMOO units will feature different concepts through the units' different styles. With the groups' title as a "Girl Group Whose Music You Trust", fans all over the world are ecstatic over the unit news. Both tracks, "Angel" and "DABDAB" will drop on music charts on August 31st.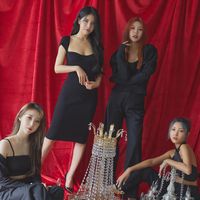 Became a fan of MAMAMOO
You can now view more their stories