Finally, Kim JaeJoong will comeback through KBS2 drama "Manhole" soon.
Is there any theme or material interesting more than 'Time Slip' or 'Time Travel'? "Manhole", KBS2 drama is based on fantasy dealing with time. "Manhole" is the first drama of Kim JaeJoong after his military discharge. As lots of fans have waited for him, this drama gets big intention from audience. Also, after Uee's participation in this drama was revealed, people's expectations are getting bigger and bigger. This is not the end of "Manhole"'s elaborate lineup. B1A4's Baro is going over "Manhole" script positively. Likewise, since 3 of them are all top stars loved by many people, this drama grabbed attention successfully.
Must Read : Photo )) Kim JaeJoong for Harper's Bazaar JP 2017
"Manhole" will go on the air on August 9th after the end of drama "Queen for seven days".
Manhole(2017)
Information
Title: Manhole/ Manhole: Wonderland's Feel/ 맨홀: 이상한 나라의 필 / Maenhol: Isanghan Naraui Pil
Genre: Fantasy, comedy, romance
Director: Park ManYong
Writer: Lee JaeGon
Network: KBS2
Runtime: 2017
Air time: Wednesday & Thursday 22:00
# of Episodes: 16
Language: Korean
Summary
"Manhole" is a drama about the process coming and going between past and future through time slip in order to prevent the marriage planned 1 week after. 
Cast
Kim JaeJoong of JYJ as Bong Pil
Bong Pil, who is a main character in "Manhole", is out of work. One day, Bong Pil falls into manhole by accident and starts to have a time travel. He has extraordinary, unreasonable, and whimsy personality and handles his situation very funnily. 
Uee as Kang SooJin
Kang SooJin is a beautiful AF and sexy woman who Bong Pil has crushed on for 28 years. She are going to meet the change and challenge 1 week before the marriage, because Bong Pil starts to time travel. 
Baro of B1A4 as Jo SeokTae
Jo SeokTae is the one and only best friend of Bong Pil.
Interesting Facts
2 drama which will be aired at the same time with "Manhole" on other broadcasting stations, "Reunited Worlds" and "Man Who Dies To Live", are all fantasy stories about 'Time Travel'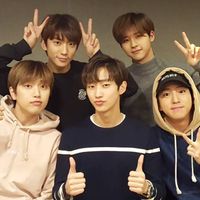 Became a fan of B1A4
You can now view more their stories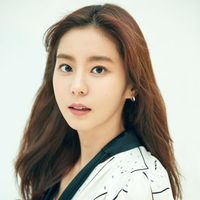 Became a fan of Uee
You can now view more their stories