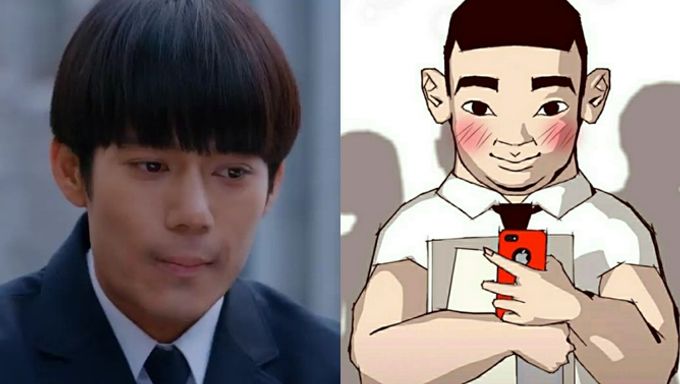 "Love Alarm" is the hot drama of the moment!
The drama based on webtoon is about people who want to know their true heart in a society where people use an app to find out who likes them. Kim SoHyun, Song Kang and Jung GaRam are the main actors. For more about the drama, you can check our cast and summary here.
DukGu is the developer of the app "Love Alarm". Many have been feeling sorry for him about the bad treatment he received from his crush GoolMi (acted by Go MinShi). He is also the one that gives JoJo (Kim SoHyun) the possibility to hide her feelings with a special shield on her Love Alarm app.
Here is a look at him in the original webtoon.
On Naver, many have been looking for the actor of DukGu. It is none other than Lee JaeEung.
Lee JaeEung was born in 1991 and is part of Red Line Entertainment. He debuted in 2002 and is 160-163 cm tall (unofficial height). He mainly acted in movies such as "The President's Barber", "The Host", and "Take Off".
Many have been interested in his character and hope to see more of him in the potential season 2.
Did he catch your attention?
Read More : 4 Reasons Why The Love Triangle Of "Love Alarm" Gets Viewers Torn Apart