It's already been 1 year since the debut of Girl's Day little brothers, MAP6!
To celebrate their 1st debut anniversary, MAP6 is holding a special fan meeting to spend an intimate time with their fans. Dream T Entertainment announced, "MAP6 will be holding a fan meeting to celebrate their 1st anniversary with their fans on the 13th at 7:30 pm at the 640 Art Hall."
Must Read : Photo )) 160617 MAP6 Heading to KBS Music Bank
As the 1st ever fan meeting by the MAP6 boys, the members have prepared a special concept for their noona fans. The concept will feature the theme of college orientation. The MAP6 boys will play out the night as seniors who are welcoming the freshmen class into their school. Mapsi will also be able to play various games that the boys have prepared.
MAP6 gave a short celebratory statement about their 1st anniversary with, "We prepared the event to thank our fans who have continually supported us over the first year", "We prepared a lot for the fans, so it'll be worth the anticipation."
Congratulations, MAP6!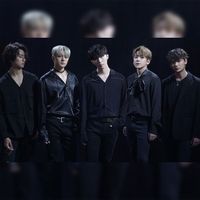 Became a fan of MAP6
You can now view more their stories