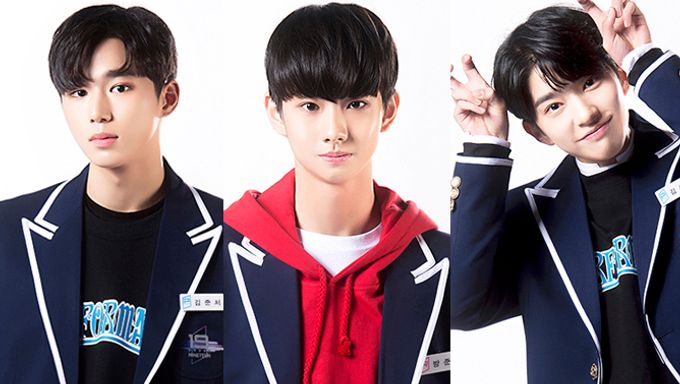 On October 24th, MBC has revealed the participants who will be competing on "Under Nineteen" on their official website. For those who do not know what it is about, it is a survival program for male teenagers who aims to become an idol in the future.
Recently, it was also noted that actress Kim SoHyun as the MC of the show had made her way down to the dormitories of the boys to give them encouragement.
Aside from that, many also noticed that among 57 contestants, there are some that are not Koreans. Taking a closer look at their profile, some already found out that they are from Thailand, LA, Japan and China and so on! We will talk about more of the contestants but let's find out who already have gained interest from the public.
Kosuke is from Japan and shared that he is a dancing machine born in Japan!
Min is from Thailand and his favorite song is BIGBANG's 'HARU HARU'.
Some K-Pop fans might have heard of Eddie who is from LA. It was noted that he belongs to a K-Pop dance group called 'The First Bite' located in the U.S. and his dance covers in the streets of Hongdae also received high views on Youtube too.
Lastly, Wumuti from China also caught the attention of some. He loves to draw and is also interested in hair and makeup!
More information about the rest of the contestants could be found on their official website here. The first episode of "Under Nineteen" will be aired on November 3rd.
Find more information about the rest of the contestants here.
Do you have a favorite contestant already?
Read More : Kim SoHyun Is Chosen As MC And Surprises Contestants Of "Under Nineteen"