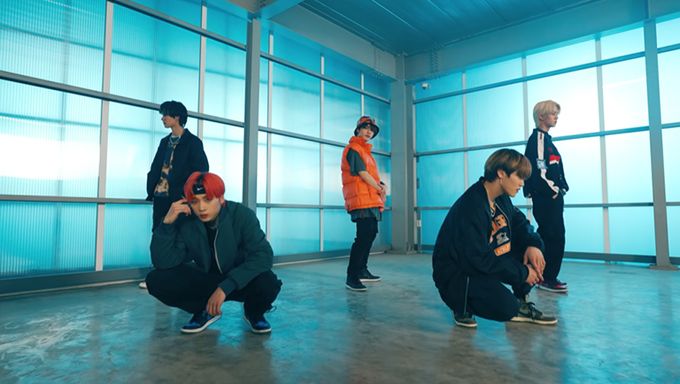 TOP MEDIA's monster group, MCND have recently covered Justin Bieber's 'Second Emotion (feat. Travis Scott)' as part of their unique cover content called "Play Music Ground(PMG)".
Due to their busy schedule, the group wasn't able to release PMG content for 5 months time. They, however, came back with yet another amazing cover and Kpopmap had to know more about it so we asked, and MCND answered!
It has been 5 months since your last update of PMG! Why did you choose the track Justin Bieber - Second Emotion (feat. Travis Scott) for this PMG?
We always enjoyed listening to Justin Bieber's music so we listen to it a lot and his recent release, 'Second Emotion' was a spot on for us! We were so into this music, we searched for choreography videos and it was amazing. It was laid back but tight at the same time which was stunning. We thought that we can present a good performance to the viewers, so we decided to cover it in our PMG (Play Music Ground)!
MCND
Who arranged the choreography? And where did he get the inspiration?
The creative ideas are shared by all the members which we compile into one as we practice. We all become actively involved and work hard to perfect the quality of the performance.
We focused mainly on how our choreography will be shown to the viewers. Our choreography instructor helped us out a lot for this 'PMG', but when we pitch ideas, we divide the song into parts and each member will come up with an idea for assigned parts which we later will combine altogether and trim along the way.
MCND
What is your favorite part of this choreography? Is there a point choreography that you want your viewers to notice?
throughout the song, there are each members' solo shots and the dance moves are all improvised! I think that is a great part to look out for!
Castle J
I liked the first act of the choreo and the chorus!! I hope the viewers will notice our "Laid back" expression during the chorus.
BIC
I really enjoyed the chorus as well. Especially when we all dance slowly with the groovy motion.
MINJAE
I hope you can focus on the part where I'm in the center of the group!! (1:35)
HUIJUN
I liked the part where we dance as a unit, as it added diversity to the viewers.
WIN
Is there a particular concept of this PMG shoot?
The vibe from the original choreography video was amazing and we really liked the "street" concept in the production, so we tried to keep that vibe in our video as well. Moreover, we focused on our synchronization during the choreography.
MCND
Was there any fun/exciting moment that happened during the PMG shoot?
We had the experience to film a choreography video in the US before our debut and we all experienced nostalgia. Also, we all really loved the groovy vibe from the choreography of 'Second Emotion' which led us to fall in "the zone" while we were shooting, and it was a bit funny, but it was cool at the same time.
MCND
From hit K-Pop songs, ballad songs to famous pop music! Now that you have covered pretty much everything, what plans do you have with PMG in the future?
We want to challenge anything that can show the viewers our own style of music!
Castle J
We would love anything that can show our charms!
BIC
I want to try anything that goes well with MCND!
MINJAE
If allowed, I want to try all of them! We are fully confident about it!
HUIJUN
Just give us everything! We can pull off any songs! Also, we want to show our unique creative works along with our covers!
WIN
Lastly, any words for your global fans?
We will always work hard to show our own music, so stay healthy GEM❤️ until we see each other in person!
Castle J
I hope we can show our performances in front of you! Until then!
BIC
We are so sad for not being able to see GEM in person! Thank you so much for your constant love and encouragement!
MINJAE
There is so much we want to show you so we hope you look forward to it! Thank you so much for all your support from afar.
HUIJUN
We will be the group that will keep on growing! So please look forward to it. Thank you!
WIN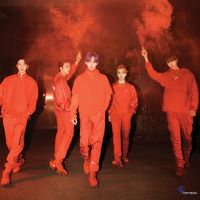 Became a fan of MCND
You can now view more their stories