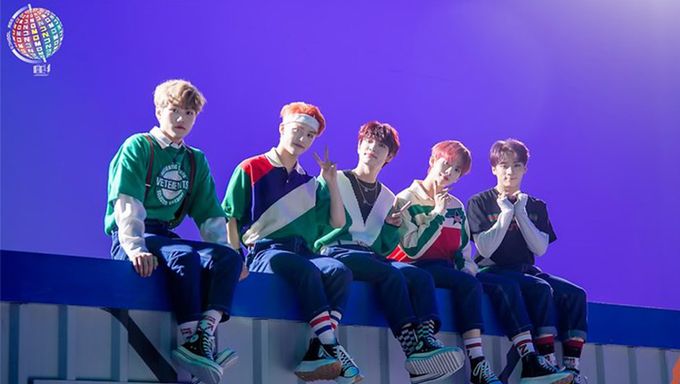 MCND, the group that just debuted early this year from TOP Media, had a busy year so far as they have already released a debut mini-album followed by a digital single which were both a success as they have made an enormous impression to the K-Pop fans all over the world.
Known as the "Monster Rookie", MCND has made a huge impact in the K-Pop scene. For 'ICE AGE', they became the nominee for 1st place only after two weeks into their debut and made a swift comeback with 'Spring' which mesmerized the fans all over the world, recording over 12.3 million MV views and 29K comments within a month.
MCND has wrapped up their successful promotion for 'Spring' as of May 10th, 2020, and Kpopmap was eager to know what it was like for MCND members to spend such an astonishing 3 months as they look back of their path.
So we asked.
And they answered.
First of all, big congratulations to MCND's successful debut! You have been receiving an enormous amount of love from both Korean and international fans. Now that both 'ICE AGE' and 'Spring' schedules have ended, can you share with us what it was like to make such a big impression in the K-Pop scene?

We were purely grateful and blissful for the overwhelming love we got! Every stage we were on and every promo schedule we had was an educational experience where we were able to define what to improve for our future as MCND.

Thinking about the hard times we went through as a trainee, I feel lighthearted and free but on the other hand, I already miss being up on stage! We'll come back shortly with a better stage!Castle J

I was surprised by the amount of MV reaction videos and cover videos that were created!! The love we received was more than what we have anticipated and that love became our energy to pull through!! We prepared a lot for both 'ICE AGE' and 'Spring', and for our next comeback, we'll work harder to improve our performances that can more than satisfy our fans!
HuiJun

What was the biggest realization that you had noticed after the 'Spring' promo?

I personally realized that there are a lot of improvements that need to be made! From stage preparation to being on the actual stage, I felt that there were many things that I lack. BUT because of that, I was happy. This meant that there is plenty of room for me to improve and be better than the person I was before!Castle J

Being on a stage was my lifelong dream so I was overly happy and it was EXTREMELY fun to perform! Moreover, I was glad that we were able to show our dance, rap, and singing to our fans and the viewers!! Every encouragement we got from the fans made the stage/contents much more exciting and the sincere comments made me truly realize that we have debuted.BIC

I felt that I have become more relaxed than our early 'Top Gang' performances and also got more comfortable finding cameras and changing facial expressions.
MinJae

To be honest, I had stage freights when we were going on stages for 'Top Gang'. I especially had a hard time finding cameras while performing at the same time. However, as the number of performances increase, I got more confident and I finally started enjoying the stage itself during 'Spring'!! The biggest change was how I changed from being tense to being thrilled about going up on the stage!HuiJun

Since I had a lack of experience in being on stage, there were several points that I personally regret as I recall. But we all worked hard to improve as we had more performances and I got less nervous which led me to be more focused on the performance itself.WIN

ICE AGE was a track with strong and heavy beats along with dynamic choreography whereas 'Spring', was a lot brighter and bouncy. What differences did you make as you prepare for 'Spring'?
For 'ICE AGE', we danced as if we were literally going to "Freeze" the stage with full energy and as for 'Spring' since it has a brighter melody and a bouncy feeling, we focused on controlling the dynamics of the choreography.BIC

We focused a lot on facial expressions!! During 'ICE AGE', we tried making cool, chic expressions whereas, for 'Spring', we made the most adorable faces!!HuiJun

Were there any funny moments or an episode that happened during the MV shoot for 'Spring'?
There's a part where I sing "I'll take you there safely, welcome to my world"(안전하게 모실거야~) where I hang on to a ladder with one arm. I was hanging on to a ladder for around 40 minutes and I think it was great because it turned into a bit of a workout. If you look closely, you can see my veins popping and at that moment, I thought that our GEM would love it!(hahaha)MinJae
For my solo scene, I was sitting on a basketball rim and at first, I was scared to go up there! On top of that, as time passed, my bottom started numbing due to its thin structure. After about an hour of shooting, I lost total sense in that area…Castle J
I had a similar experience like Castle J as I was shooting on a tennis ball cart that was quite thin and my thighs were killing me so I sneaked two tennis balls and placed it under my thighs:) You can see my face of relief GEM!WIN
What was the hardest scene to shoot?
The MV shoot was absolutely fun so it wasn't hard at all!!!MCND
MCND had been on several shows instantly after the debut. What was your most memorable content and why?
For me, it was both seasons 1 and 2 of "MCND's Crazy School"(1theK). The show gave us –who have only been rehearsing all along up until the show - an opportunity to make good memories as a group!

Through this show, we also learned about variety shows and I can't think of a moment where we did not laugh while we were shooting! I hope that we can do this show every time we come back!Castle J

The same goes for me too! 'MCND's Crazy School' was our first-ever reality show and during that two-day schedule, I made a lot of great memories with our 'hyungs'.WIN

Nowadays, an enormous amount of people around the world covers K-Pop songs. If they were to cover 'Spring', what is the one thing that they should not miss out?
'Spring' is a song that reflects MCND's own way of having fun and shows a refreshing look!

During the chorus where the lyric goes, 'Float up!'(위로 떠!), try to express that excitement of the song and during 'Floating right~'(바로 떠~), be cool and hip!MinJae

Is there a concept or a genre that MCND wants to attempt in the future?
When we were promoting 'Spring', we were in the same schedule with NCT 127 sunbaes. I saw them perform 'Hero' and hoped MCND can do a similar concept like 'Hero' in the future.WIN

What are MCND's future plans?
We've started shooting [Play Music Ground] again which is a content that we've kept on releasing even before our debut. This was loved by many of our fans and we hope that we can repay them with even better PMG contents for them!MCND

Lastly, any words for GEM who will be reading this interview?
Hello GEM it's Castle J! First of all, I would like to thank you SOOO MUCH for all the love and support! We'll endeavor to become a better artist so that you can love us even more! Thank you always and we love you!Castle J

Hi! This is BIC!! MCND has just taken its first steps from the starting line so we hope that you can love and support us in the long run!!!! Also, I hope to meet our global GEM in person and do a show where we can all dance and have fun together!!BIC

Thank you for watching our content and MVs!!! When I read those comments, I was surprised by the number of fans who supports us and realized the amount of effort we will need to put onwards. We'll make sure to show you another new MCND that can make you fall in love even more for our next album so please, PLEASE keep your eyes on us!!MinJae

We haven't met in person YET, but please know that we MCND are always with you and we LOVE YOU GEM!!!!!!HuiJun

I still can't believe that there are fans far from Korea that supports us. I hope we remain as an artist that is always great and always improving! Hope to see you all in person soon;)WIN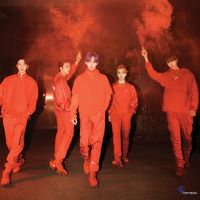 Became a fan of MCND
You can now view more their stories