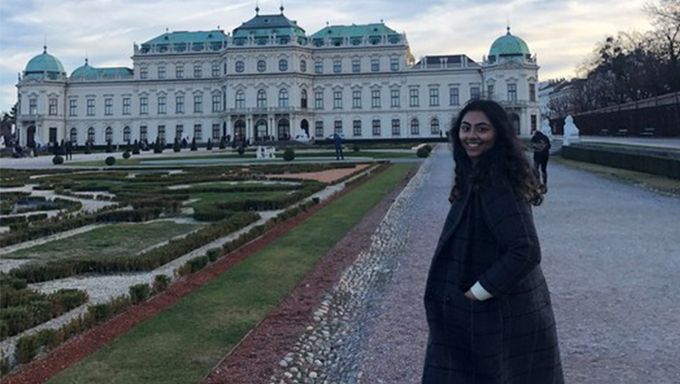 Kpopmap KLICK recently started a new event called "March Hidden Gem Cover Special" which is an event where we invite some of our amazing KLICK members to cover recent releases that were relatively covered less and yet, are great songs that are definitely recommended. To get to know these great K-pop cover singer, we have interviewed each member who has participated in this event!
https://www.facebook.com/KpopmapKLICK/videos/2934190126647903/
Meet Ashrita, an amazing singer, leaving the listeners in awe with her unique tone and a broad vocal range!
What made you start making cover videos?
I have always loved music and been super passionate about singing but for a long time, I was too insecure and unconfident to start a channel and share my music. I decided to start my channel when I realized just how diverse the K-Pop community is. As an Indian-Australian, there is very little representation of people who look like me in most forms of media so, I wanted to be a part of this community and help more people feel accepted and welcomed and share my music with them!
What do you do besides being an awesome singer?
I am currently a full-time student studying Psychology at university. I also work in domestic violence research and prevention.
What was your first-ever cover song?
My first cover was of Let Go by BTS, I didn't have a mic or anything back then so I just recorded it using my laptop speakers and GarageBand!
What kind of music do you cover besides K-Pop?
I cover all types of music, from English pop to musical theatre! Recently, I have been trying to explore more music from around the world.
When making cover videos, what's the most important thing that you do/check?
For me, the most important thing is to make sure my vocals are on point. I don't like applying a lot of effects to my voice, I prefer to keep it as natural as I can and just mix the track to clarify the vocals thus I always want to make sure my raw vocals are as good as I can make them.
Who's your favourite K-Pop artist to cover? And why?
My favourite K-Pop artist to cover is probable BTS! They were the first K-Pop group that I really got into and I am a huge fan of their music. Though covering their rapline is always a huge challenge!
Can you briefly tell us what kind of equipment(mic, program, camera, etc.) you use for your cover videos?
I use an NT-USB microphone and my iPhone camera to record and film my covers. I also use Adobe Audition and iMovie to mix my tracks and edit my videos.
How long does it take for you to prepare for a cover song and what are the preps you do?
It normally takes me ~8 hours. Since I do English covers of K-Pop songs, it takes me a while to translate the lyrics to English whilst making them sound good and maintaining the flow of the song. I then make sure to warm up my voice before I start recording and then record the song, this usually takes me ~5 hours. Then I have to mix the track and film and edit the video. I normally end up doing all this between 8 pm-4 am because I like covering the songs the day they come out so the nights when I release a cover are definitely very late nights for me!
Is there any good tip that you can share to sing well?
One tip I have is to make sure you practice regularly and to not overdo it. You can't cram singing, it's not good to practice for too long or you'll strain your voice and could do some serious damage. Instead, practice from 30mins to an hour a few times a week. Also, there are so many singing teachers online now who release lessons for free on-site like YouTube so definitely make use of those!

My biggest piece of advice is to not call yourself a bad singer and give up before you try. Everyone has to start somewhere and you will improve with lessons and practice so don't count yourself out right at the get go!
What is your goal this year?
My goals this year are to share my music with more and more people and to improve my mixing and editing abilities!
Finally, what does K-Pop mean to you?
K-Pop to me is a super fun, engaging, creative form of art that makes me really happy!
Read More : Meet Our KLICK Specialist | The Girl Behind