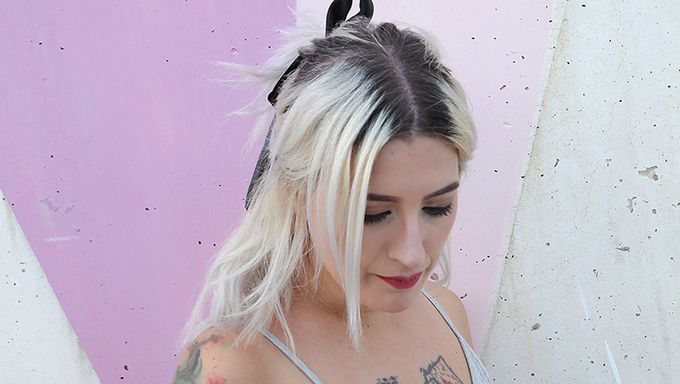 Kpopmap KLICK recently started a new event called "March Hidden Gem Cover Special" which is an event where we invite some of our amazing KLICK members to cover recent releases that were relatively covered less and yet, are great songs that are definitely recommended. To get to know these great K-pop cover singer, we have interviewed each member who has participated in this event!
https://www.facebook.com/KpopmapKLICK/videos/611910176333927/
Meet 'The Girl Behind', an amazing singer and also an audio mixer from Spain!
What made you start making cover videos?
In the beginning, I just did the cover videos for fun. I was 15 years old and it was a way of entertaining myself. After that, I saw the opportunity of building a little community around my channel and making new contacts in the music industry. Nowadays I use my YouTube channel as a portfolio.
What do you do besides being an awesome singer?
I work for my city's town hall and I also work as a freelancer doing audio mixing and running a travel blog.
What was your first-ever cover song?
"Simple and Clean" from the Kingdom Hearts series! I was only 15 when I covered it and it was a real challenge.
What kind of music do you cover besides K-Pop?
I also like covering J-pop and videogames music, but what I enjoy most is doing collaboration covers despite the genre.
When making cover videos, what's the most important thing that you do/check?
I always try to have a good balance between audio and video quality. Unfortunately, the video is more tricky since sometimes I can't have a good light condition, which bothers me a lot because the makeup is not noticeable or some strange shadows appear around, but I have to work with the means I have until I manage to build a little studio.
Who's your favorite K-Pop artist to cover? And why?
Definitely TaeYeon! She was one of the first K-pop artists I ever discovered and has been an inspiration for me since then. She sings such a variety of styles and that's really cool and challenging!
Can you briefly tell us what kind of equipment(mic, program, camera, etc.) you use for your cover videos?
I use a Sennheiser with a Neumann capsule wireless microphone and I mix with Logic Pro X. For videos, I use a small Lumix photo camera.
How long does it take for you to prepare for a cover song and what are the preps you do?
It really depends on the song and how I'm feeling. Some songs take some days, while others are really fast to learn and record. I usually first listen to the song a couple of times and learn the main melody and harmonies. After that, I do my own transcription of Korean lyrics to make them easier to pronounce and I start recording phrase by phrase. It may sound a bit weird, but recording is my way to learn a song. After recording phrase by phrase, I repeat the song again in one take.
Is there any good tip that you can share to sing well?
Actually, I don't think I can teach anybody how to sing, but I recommend everybody to use your ears carefully! Train them in harmony, it will help a lot while both recording and singing live. I would also recommend to rest and sleep a lot and take care of your vocal chords drinking a lot of water. This will allow you to sing better.
What is your goal this year?
I have a huge list of songs I would love to record, so I would be happy if I manage to do at least half of them! I would also love to do my own original song in Korean, but I guess that's a little bit harder because I don't know anybody that could help me with the translation of the lyrics. I also want to learn some Korean to improve my pronunciation.
What does K-Pop mean to you?
K-pop has definitely changed my life, allowing me to make new friends and connect with them. I also started to become interested in Korean culture (language, history, gastronomy, K-Dramas, K-Beauty…) because of Kpop. I think that the rest of the world has a lot to learn from the Korean music industry model. I have always felt a little bit stuck when covering songs but Kpop has taught me that I can sing a lot of styles and it has helped me to appreciate other styles I never tried before.
Check out more of her amazing covers on her YouTube Channel!
Read More : Meet Our KLICK Specialist | Ione Mist