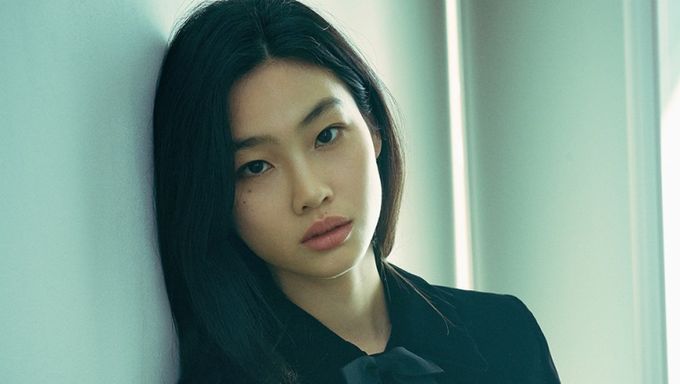 Jung HoYeon is the latest actress on the lips of K-Drama fans worldwide. She plays the role of SeByeok in the latest popular Netflix K-Drama "Squid Game" which has seen overwhelming success on Netflix's worldwide ranking. 
Her performance and visuals have captivated audiences so much that she has instantly gained many Korean and international fans. Jung HoYeon's Instagram (@hoooooyeony) has blown up ever since the premiere of "Squid Game".
Before the drama premiered, she is reportedly only had 400,000 followers. Since the show was released, her following has increased by more than 4 times the original number. She currently has 1.7 million followers on Instagram. 
Jung HoYeon surprised many with her acting. The director of "Squid Game" even complimented Jung HoYeon saying that he knew by her tone, glare, and aura that she was perfect for the role. Many have noted that although she acted amongst veteran actors, her acting really stood out.
Jung HoYeon is originally a famous model in Korea and is also known for her public relationship with actor Lee DongHwi. She got the call to audition for  "Squid Game" while she was preparing for fashion week in New York. She decided to take on the role as a challenge and flew back to Korea to start filming.
She has worked with countless big fashion brands and designers, too. Jung HoYeon is clearly gorgeous and her model proportions are not to be messed with. Add to that her acting ability, and she is a force to be reckoned with. She is sure to have a successful acting career in the future.
Did you enjoy "Squid Game"? What did you think of her acting in the drama?