GOT7 are 'adorable cupids' for your love.
Released repackaged album 'MAD-winter edition' on 23th Nov including title 'confession song', GOT7 are spending busy days for role as love cupids. 'Confession song', composed and written by producer Park Jin Young, is about a man that confess love to his crush with help out from lyric, 'I like you, It's hard to tell you, I'm sending my heart through this song.' Check the story on MV where they have change to a 'confession Santa' and come to a school to help student confess love at school auditorium.
100% real surprising event
The boy that's about to confess his heart surrounded by Rudolph, actually GOT7, didn't know who is behind Rudolph mask and seems nervous. Eventually he listens to confession song and find cupid Rudolph GOT7 to make him and audience surprised.
GOT7 not only did best as cupids on MV, but they are delighted dancing and cheering at the joyful moment when confession was just made. So sweet and Perfect for the upcoming Christmas holiday season indeed.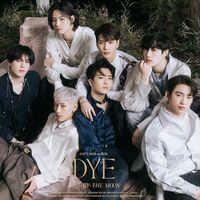 Became a fan of GOT7
You can now view more their stories