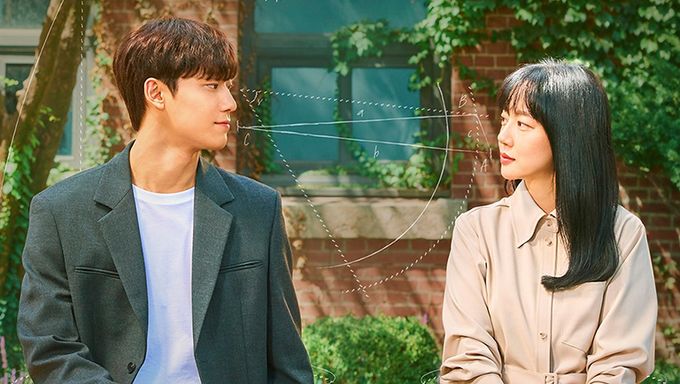 "Melancholia" is a drama set in a private school that is a breeding ground for preferential corruption and follows the relationship between a math teacher and a math genius student. 
The leads in the drama are Lee DoHyun and Im SooJung.
Lee DoHyun is an actor on the road to stardom. He debuted in 2017 in the drama "Prison Playbook", and has appeared in the dramas "Hotel Del Luna", "Thirty But Seventeen", "Clean With Passion For Now", "18 Again", "Sweet Home", and "Youth of May". Fans are looking forward to seeing what he brings to his character in this drama. 
Im SooJung previously acted in dramas "Chicago Typewriter" and "Search WWW". 
Actors Jin Kyung ("L.U.C.A.: The Beginning", "Homemade Love Story", "Dr. Romantic 2", "Neighborhood Hero"), Choi DaeHoon ("You Raise Me Up", "Beyond Evil", "Do You Like Brahms?", "Crash Landing On You", "Doubtful Victory"), Jang HyunSeong ("Lovers Of The Red Sky", "Doctor Prisoner", "Just Dance", 'The Hymn Of Death", "Where Stars Land", "Doubtful Victory") Pyeon JungSu ("Touch", "Band Of Sisters"), and Kim HoJin ( "Glamorous Temptation", "The King In Love") will also be appearing in the drama. 
Here is more information. 
Melancholia (2021)
Information
Title: Melancholia / Mellangkkollia / 멜랑꼴리아
Director: Kim SangHyeop
Writer: Kim JiWoon
Network: tvN
Runtime: From November 10
# of Episodes: 16
Genre: Drama
Language: Korean
Summary
A drama set in a corrupt private school, "Melancholia" will tell the beautiful story of a math teacher and a math genius.
Cast
Im SooJung as Ji YoonSoo
She is a math teacher at Asung High School who is trying to awaken the joy of studying in itself instead of as a means to pass the college entrance exam.
Lee DoHyun as Baek SeungYoo
A voluntary outsider who was deemed a 'math genius' after winning various math olympiads at a young age. He entered MIT at the age of 10 but then suddenly disappeared at the age of 12. Now he has the lowest grade point average at his school and is experiencing the emptiness of who he once was. 
Jin Kyung as Noh JungAh
The head of the school affairs department at Asung High School who hides her ambitions.
Choi DaeHoon as Ryu SungJae
Ji YoonSoo's fiance.
Teaser & Posters
Here is one of the teasers.
Here are the official posters.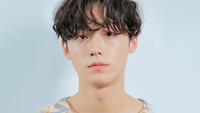 Became a fan of Lee DoHyun
You can now view more their stories