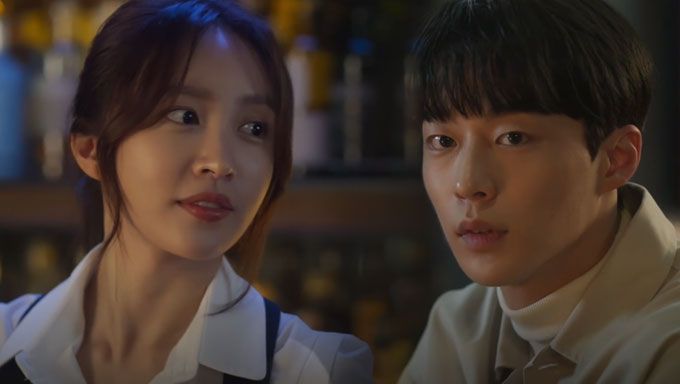 The Playlist web drama "XX" has one of the sweetest male characters of the currently airing dramas.
"XX" tells the story of the best bartender of the industry who is working in a speakeasy bar. She solves the problems of the couples and is overcoming her past love wounds. The cast is composed of EXID's HaNi, Hwang SeungEon, Bae InHyuk, and Lee JongWon. For more information and links for watching, you can check our cast and summary here.
The actor (and character) that will receive the spotlight in today's "Melting Hearts" is rookie actor Bae InHyuk. He is acting as Dany who used to be a baseball player but is now a bartender.
Be aware of spoilers up to episode 4.
He is in love with his colleague NaNa acted by HaNi. However, it is a one-sided love of 2 years as she is not aware of his feelings for her. Dany's strong feelings for HaNi could be felt throughout the first four episodes and he stole hearts with his loving stares.
In episode 4, they had a romantic exchange where Dany proved that he is ready to continue to secretly love her until he feels she is ready to hear about his feelings. He is waiting for her and that already for a long time.
NaNa: You must like someone.
Dany: Yes.
NaNa: Really? Who is it? It must be one of our customers. That nail shop worker who always orders Midori Sour? Or ... Right?
Dany: Well...
NaNa: I feel so upset. This is how close we are?
Dany: I can't tell you, not yet.
NaNa: Not yet? Why not yet?
Dany: I don't think I'm ready for it.
NaNa: If you keep getting ready, you'll miss her.
Dany: I'm not talking about me. I've been ready. Since long ago.
NaNa: Huh?
Dany: I don't think she is ready yet.
Bae InHyuk is a rookie actor who was born in 1998 and acted in few web dramas such as "Kiss Scene in Yeonnamdong" (2019). He debuted in the Playlist web movie "Love buzz" (2019). Netizens think he looks like a mix of Lee JaeWook and Highlight's Yoon DooJoon.
On his Instagram, the actor posts a lot of cute pictures.
You can follow him below at @inhyuk_bb.
https://www.instagram.com/p/B75jkG7gvai/
With his good acting, sweet character, and handsome looks, he is earning more and more fans.
Do you like his character? Did the actor catch your eyes?
Read More : Melting Hearts: Kim JungHyun's Heart Fluttering Lines In "Crash Landing On You"
Read More : Melting Hearts: Ahn HyoSeop Attractive Trainee Doctor In "Dr. Romantic 2"
Read More : Melting Hearts: Lee ShinYoung, Handsome Soldier In "Crash Landing On You"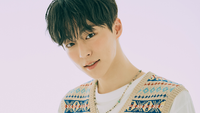 Became a fan of Bae InHyuk
You can now view more their stories