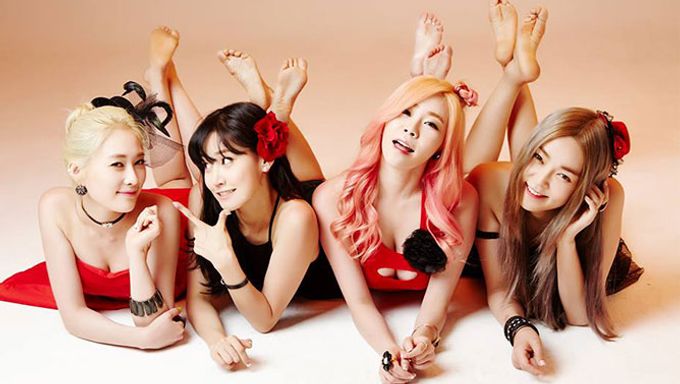 A new K-Pop girl group is taking revolutionary steps by featuring a transgender model as their main member!
Mercury debuted on March 7, 2016 under Goan Entertainment. The quartet girl group features members Choi HanBit, HyeNa, SeHee and SeoA. The girls gained much of their attention for their member Choi HanBit, who is a transgender model. She may be the second most well known transgender K-Pop artist (after Ha RiSu). Choi HanBit recruited her fellow classmates (HyeNa and SeHee) from Korea National University of Arts to join her in forming a girl group. The girls had all majored in dance together. SeoA had joined the group a month after their debut. The group had debuted with their electronic track "Don't Stop" featuring an electronic sound with grounded vocals.
Must Read : BEAT WIN Profile: Elen Entertainment's Boys to Steal Your Girl
Let us introduce you to the girls of Mercury!
Mercury Profile
(Gaon Entertainment)
HanBit
(Choi HanBit)
Birth: June 16, 1987
Height: 178 cm
Position: Leader, Vocal
Interesting Fact: Undergone surgery in 2006
SNS: Instagram
HyeNa
(HyeNa)
Birth: --
Height: 172 cm
Position: Vocals
SNS: Instagram
SeHee
(SeHee)
Birth: 1994
Height: 171 cm
Position: Maknae
SNS: Instagram
SeoA
(SeoA)
Birth: -- 
Height: -- 
Position: --
SNS: Instagram
Official Facebook & Official Instagram
Must Read : 10 Things: Possible Gay K-Pop Celebrities Chosen By Gay Communities