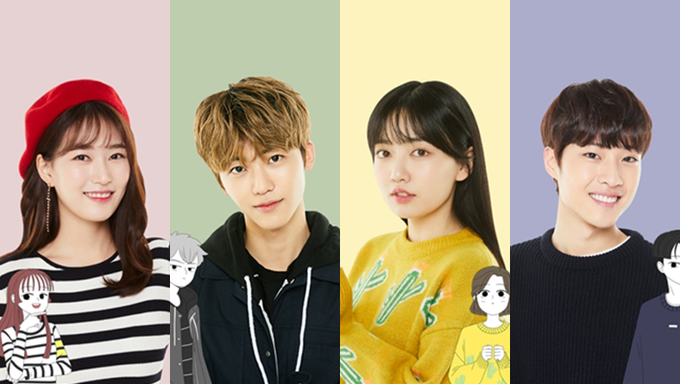 Here is one more drama of 2019 to be based on a popular webtoon!
The English title of this short drama is yet to be fixed. It can be translated in various ways "Method to Hate You", "Way To Dislike You" or "How I don't Like You" (original title 너를 싫어하는 방법). It is a college campus romance.
The casting of this short drama is already making fans curious about the drama! NCT's JaeMin was picked as the lead actor! JaeMin previous made a cameo in web drama "A-Teen" (2018) and his appearance received a lot of interest back then.
The rest of the casting are new faces! Kim JeeIn previously acted in the web drama "Just a Bite", Lee JongWon acted in theLee JongWon
Update: For those of you who wonder where to watch the drama, it is on Story Lab YouTube Channel. Story Lab released the English subtitles. Episode 1 is available here and Episode 2 here.
Drama Photostory : "Method To Hate You" Episode 1 Review
Here is more information.
Method To Hate You (2019)

Information
Title: Method to Hate You/Way To Dislike You/How I Don't Like You/너를 싫어하는 방법
Director: Oh KwanJin
Writer: Jung SooHyun, Yoo SoWon
Network: JTBC4
Runtime: April 1st & 2nd
# of Episodes: 2 episodes
Language: Korean
Summary
It is a college campus romance with freshmen's love and friendships. It tells the story of MiRi who is worrying between love and friendship as she started to like her best friend's boyfriend.
Cast
NCT's JaeMin as Han DaeGang
He is a freshman of the Department of Animation and Manga, 20 years old.
He likes manga and is good at video games. On the outside he looks mean and indifferent, however, he is a tsundere who truly cares about people. He is a handsome boy with a soft voice and deep eyes with a lot of charms.
He gets closer to MiRi as they get to do a group project together. As he gets to know her, he finds out her cuteness. This is when he notices that MiRi is looking for the guy named Go EunThae. He is not the type to care about others, but since they get to do a group project together and that he already started to analyze her, he decides to integrate MiRi's life.
As the story of a cliche manga story, while he helps her, he falls in love. He doesn't want to like a girl that likes another guy. But his heart does not listen, he is having a one-sided love for her. He decides to try the advice he had given her, 'try to hate that person to delete your love', that failed too.
He cannot push himself to hate her or stop loving her, he decides that his only solution is to make her fall in love with him.
Kim JeeIn as Oh MiRi
She is a freshman of the Department of Animation and Manga, 20 years old.
She is silent and is careful in order to be considerate. At first, people think she is introverted but actually, she likes people more than anyone else. Her friend DaSom often says that someone needs to meet her 3 times to be able to fall for her charms.
DaSom is her close friend since high school and that was her only friend. She didn't want to be separate from her, so she studied very hard to be able to enter the same university. Her goal is to date a cool guy and to have a double date with DaSom.
However, something unpredicted happens. She starts to fall in love with DaSom's boyfriend, Go EunThae. She starts to lose friendship and love.
In order to stop her one-sided love, she starts to realize what is real love and what she wants as she studies with DaeGang, a student from the same department.
Lee JongWon as Go EunThae
He is a student of the Department of Design, 20 years old.
He met DaSom on his trip in Spain, before entering university. He fell for her there and they started to date. He left her in Europe because of the start of class.
They keep their long-distance relationship while she is traveling. He has no intention to break up. He doesn't miss her too much but still misses her.
However, he gets to meet MiRi at the coffee shop located at the back gate of the campus. This is when things got complex and the four of them get stuck in a complex relationship.
He realizes MiRi's feelings for him too late and finds out her effort to stop loving him.
Kim YooJin as Lee DaSom
She is a student of the Department of Design, 20 years old.
She is MiRi's close friend since high school and is the girlfriend of EunThae.
She had decided to take a leave of absence from school as soon as she got accepted. For one year, she prepared herself for the world trip. But it was not as she expected and missed Korea during her trip in Europe. She decided to come back.
When DaSom finds out that MiRi likes her boyfriend, she is sadder at the fact that MiRi keeps this secret from her, more than being afraid of losing her boyfriend.
The biggest challenge on the planet is to protect love and friendship. DaSom's charm is her frankness and sincerity.
Poster & Teaser
Here is the teaser.
Here is the first official poster.
Interesting Facts
The webtoon is of the same title as the drama and has been popular in Korea. You can have a glimpse at it below. The webtoon is available in Korean only, here. As far as we know, there is no official English version of this webtoon yet.
Read More : NCT's JaeMin Spotted Filming For His Upcoming Drama "Method To Hate You"

Read More : Dramas Of 2019 Based On Webtoon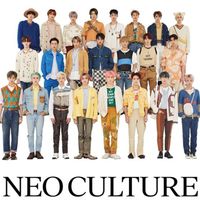 Became a fan of NCT
You can now view more their stories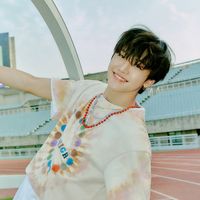 Became a fan of JaeMin
You can now view more their stories