WINNER's Mino and iKON's Bobby, the latest hip hop project duo from YG, showed off some sick graffiti skills for their new pop-up store, "MOBB STORE".
On the 22nd, the MOBB STORE officially opened for business in Itaewon, South Korea. Inside the simplistic store, fans are able to purchase MOBB's album, limited goods, special release photos and various goods specially designed by the two idols.
Must Read : Video )) MOBB (MINO & BOBBY) – MOBB Store Making Film
On the night of the 21st, Mino and Bobby made a special appearance at the the store to put in some personal work into their pop-up store. The rapping duo decided to leave graffiti art on the walls of the 2nd floor for their fans to see. The two started from the beginning draft to the final coloring and shading of their masterpieces.
In the behind the scenes video of their project, Mino drew the duo's logo while Bobby drew out their special character. The boys decorated the wall with their hand prints, signs, track titles and more. At the end of it all, the fans were completely amazed by the two's graffiti skills and artistic talents.
Fans will be able to see for themselves and take pictures on the famous wall at the MOBB STORE, which will only be ope from September 22nd to October 2nd (3:00 pm to 9:00 pm).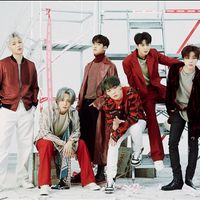 Became a fan of iKON
You can now view more their stories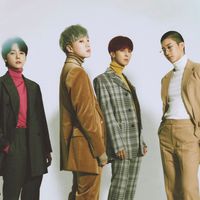 Became a fan of WINNER
You can now view more their stories