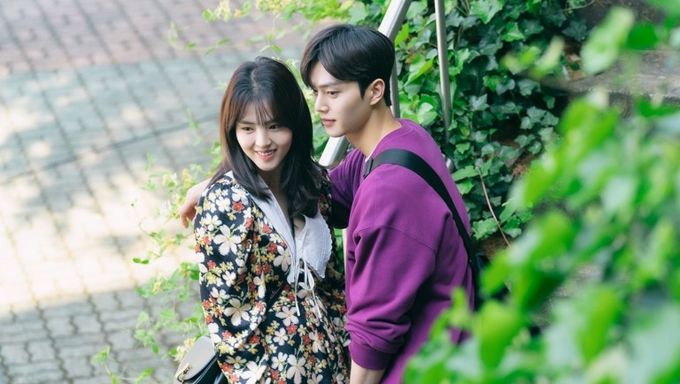 One of the hottest K-Dramas of 2021, "Nevertheless," recently concluded its story, much to the dismay of many fans. For some, it was a pleasant and expected ending and for others, it wasn't. "Nevertheless," tells the story of a young woman who's down on her luck when it comes to love and a man who doesn't necessarily understand the intricacies of the same.
Song Kang plays Park JaeEon and Han SoHee plays Yu NaBi in the show. Both are art majors at the HongSeo University. Most of the show is filmed at the aforementioned fictional university but there are more interesting locations as well where key parts of the drama were shot.
Here are some of our favourite filming locations from "Nevertheless," that you can visit too!
Spoiler Alert!
1. University of Ulsan
Most of the campus scenes of "Nevertheless," were shot in the University of Ulsan. Ulsan is also Han SoHee's hometown, which helped her immerse herself even more into her character, with passion.
As for the exact address, the University of Ulsan is located at 93 Daehak-ro, Nam-gu, Ulsan. Precise filming spots include the library, the Sculpture Major Practise Centre, the University Hall, and the cherry blossom garden.
2. Andong National University
Another university campus where some key scenes from "Nevertheless," were filmed is the Andong National University campus. Andong National University is located at 1375, Gyeongdong-ro (SongCheon-dong), Andong, Gyeongsangbuk-do, 36729.
A key highlight of the campus that found a place in the drama was its cherry blossom pathway. The staircase scenes with forsythia blooming all around were also shot here.
2. Mimiok
Chae JongHyeop plays Yang Do-Hyeok, NaBi's childhood friend and a chef at "Miok Restaurant". This restaurant where Yang DoHyeok and Yoo NaBi celebrate her birthday at the end of a long and disappointing day is in reality an extremely aesthetically appealing restaurant called "Mimiok". You can follow their Instagram account here.
The Sinyoungsan branch (featured in "Nevertheless,") is located at 27 Hangang-daero 15-gil, Yongsan-gu, Seoul. Make sure to pay them a visit for some amazing noodles and perhaps you'll find your own potato boy there!
3. 3917 MaJung
Yoo NaBi's relationship with Park JaeEon and Yang DoHyeok both took a turn at this very place! Emotional outbursts and recklessness coexisted and Yoo NaBi's overwhelming indecisiveness continued.
View this post on Instagram
However, the beauty of the place where it was all shot is truly undeniable. "3917 MaJung" is located at 42-16 Hyanggyo-gil, Geumnam-dong, Naju-si, Jeollanam-do and combines the charm of antiquity with the convenience of modernity.
4. Sapgyoho Amusement Park
Tensions rose as did the Ferris wheel on which Park JaeEon and Yoo NaBi were left all alone, forcing them to address the elephant in the room: their feelings for each other. Who can forget the iconic scene where Park JaeEon kneels in front of Yoo NaBi and NaBi can barely keep her composure.
All the amusement park scenes were shot at the Sapgyoho Amusement Park located at 15 Sapgyocheon 3-gil, Sinpyeong-myeon, Dangjin-si, Chungcheongnam-do in South Korea. You can follow their Instagram account here.
5. Holtong Camping Site
If you want to confess to your first love just like Yang DoHyeok did to NaBi, the Holtong Camping Site is definitely the best place to do it.
View this post on Instagram
Located right next to the beautiful wide sea, this campsite is a popular spot for glamping, especially for its lucrative positioning. The address to this place is 156, Holtong-gil, Hyeongyeong-myeon, Muan-gun, Jeollanam-do in South Korea.
Was there any other filming set that caught your attention?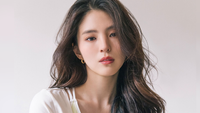 Became a fan of Han SoHee
You can now view more their stories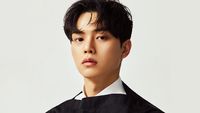 Became a fan of Song Kang
You can now view more their stories