Mnet's survival program Produce 48 seems to have exhausted pretty much every idol trainee who has participated in the show. And IZ*ONE member Miyawaki Sakura is definitely no exception either, despite her finishing in second place. In fact, she has all the more reasons to be tired out by the show as she competed until the very end.
After the end of the show, a list of things that she found difficult began surfacing online.
Below are a few reasons why she'd never redo such competition again.
1 After returning to Japan, she couldn't rest because she had a busy schedule even back at home. She worked tirelessly back to back from South Korea to Japan.
2 Not being able to sleep properly for two days consecutively was normal during Produce 48.
3 It was common to start practice from 5:00 PM until 6:00 AM or sometimes even up until 10:00 AM.
4. It was difficult for her to communicate with Korean idol trainees.
However, there were also positive things as well. below are a few reasons why she would do it again.
1 She felt humbled by the effort that Korean trainees put in to become an idol. It reminded her a lot of her earlier days when she started out.
2 The friendship she made with Korean idol trainees is something valuable to her.
Read More : How K-Pop Aesthetics Captivate Fans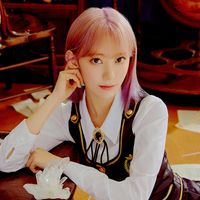 Became a fan of Sakura
You can now view more their stories