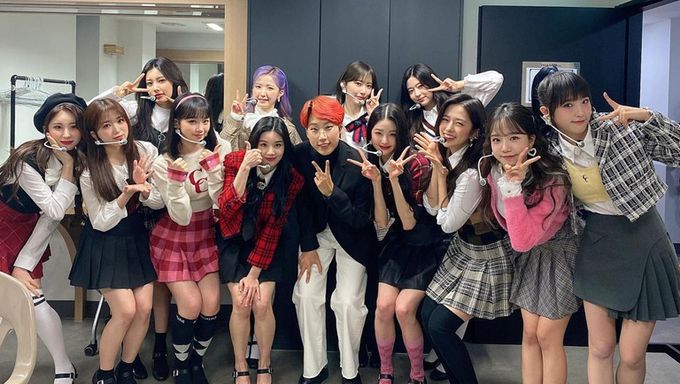 Did you know about this up and rising variety show called "MMTG" on YouTube? The series is part of the main broadcasting station in Korea, SBS.
It is hosted by none other than JaeJae who many would recognise with her signature red hair.
One reason why the show is so popular is because of JaeJae and her team's incredible research and work on the celebrity who will be guesting on their show. From popular K-Pop groups, artists to famous actors and actresses, JaeJae had interviewed just so many of them.
View this post on Instagram
In addition, they allow the guests to feel so welcome that many complimented on JaeJae's incredible hosting, interviewing skills and unique content.
Luckily for fans who do not understand Korean, they also include the English subtitles within 24 hours of the release of a new video.
In 2020, JaeJae had come up with a one-of-a-kind series that earned the love of long time K-Pop lovers. It is none other than the rebooting project called '숨듣명' which has the meaning of listening to songs in private because of their cringy/cheesy lyrics or tune.
By doing extensive research, the songs chosen were released back around 2009.
Many K-Pop fans were so excited when they saw how popular 2nd generation K-Pop idol groups such as U-KISS, T-ARA, TEEN TOP, and more got back to perform their hit tracks.
During this time, the members themselves also explained the meaning of the songs and shared hilarious behind the scene episodes.
This was priceless for K-Pop fans as they had missed the groups so much!
Although not all of them returned as a whole, they were still glad that they were able to see them performing to their hit tracks as a 2020 version.
Since then, JaeJae and her team had earned acknowledgement from K-Pop lovers and had always been coming up with new content to keep things fresh.
Recently, MMTG had started on another interesting rebooting series called '컴눈명' which refers to songs that will be a big hit even if they made a comeback now. This suggests that the song are legendary as fans are still listening to them years after their release.
Till now, groups such as 2PM, Nine Muses, OH MY GIRL, Afterschool, and SHINee are in talks to return and perform to their hit tracks.
MMTG will be holding an online concert on June 11, 11:30 PM KST with an amazing lineup. Currently, the full lineup is yet to be released but more can be found through their official Instagram.
View this post on Instagram
Once again, this is another opportunity for long time K-Pop fans to witness the 2021 version of hit tracks. Many Korean K-Pop fans also mentioned it in the comments of V-Live sessions of their idols too, saying how it has a huge impact.
It is also a chance for songs that did not receive the limelight to shine when they were first released.
Through these projects, JaeJae and her team are key players in the K-Pop scene as they are giving a second chance to songs released years ago to return to the spotlight. Many new K-Pop fans are also getting to know about the history of K-Pop thanks to MMTG.
View this post on Instagram
Seeing the dedication and passion JaeJae has for K-Pop, it is no doubt that MMTG is receiving a great amount of love and support from K-Pop fans across the world.
Will you be tuning into the online concert?