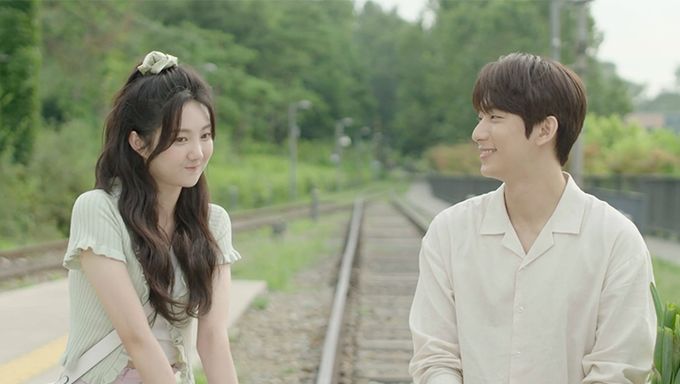 "Mokkoji Kitchen" is a web drama about MuYoung, a chef at a Korean fusion restaurant, his new neighbor RoIn and their sweet and salty romance that blossoms through their shared love of food.
The leads in the drama are B1A4's GongChan and Nam KyuHee. GongChan has previously acted in the web drama "Dear My Name" and appeared in the MBC drama "Dating Is Annoying, But I Hate Being Lonely!". Nam KyuHee is an up-and-coming YG Stage actress who has recently appeared in the dramas "Check Out The Event" and "Love Revolution". 
Furthermore, "Mokkoji Kitchen" is part of the "2021 Korean Wave Life Culture Hanmadang Mokkoji Korea" project organized by the Ministry of Culture, Sports and Tourism, and the Korea International Cultural Exchange Agency. The institute plans to use the web drama to spread Korean culture not only in Russia, India, and Indonesia but around the globe. They will also provide subtitles in Russian, English, and Indonesian. 
The director Lim ChoYe and writer Kim DongHyun are in charge.
Here is more information
Mokkoji Kitchen 2021
Information
Title: Mokkoji Kitchen / Little Kitchen / Mokkoji Kichin /모꼬지 키친
Director: Lim ChoYe
Writer: Kim Dong Hyun
Network:  KOKTV YouTube / Mokkoji's Korean YouTube
Runtime: From September 6
# of Episodes: 9
Genre: Romance
Language: Korean
Summary
This is a web drama that depicts a lovey-dovey romance about a serious chef, his bright neighbor, and their accidental love story.
Cast
B1A4's GongChan as Chef Lee MuYoung
MuYoung is a serious, diligent, and responsible chef at "Mokkoji Kitchen". However, he lacks common sense when it comes to moving through daily life and has no sense of humor. He is generally uninterested in having relationships outside of work.
Nam KyuHee As Oh RoIn
Her nickname is "Delicious Restaurant Navigator" because she lives to find and eat at the restaurants with the most delicious food. She is a college student who has a pleasant and lively personality and is naturally attracted to the idea of being friends with MuYoung.
Poster & Teaser
Here is one of the teasers. 
Here is the official poster. 
Links
KOKTV V-Live, KOKTV Youtube, Mokkoji Korean Youtube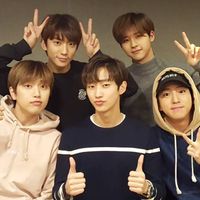 Became a fan of B1A4
You can now view more their stories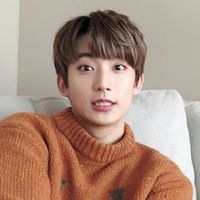 Became a fan of GongChan
You can now view more their stories