Do you like dancing or are you interested in watching dance choreography? If you are, you are definitely in the right place as today we will be looking deeper into choreography of K-Pop idol groups.
There are many K-Pop groups out there with synchronized dancing skills and today we have decided to point out ATEEZ's 'HALA HALA' which was actually released a year ago. For those who have yet to check out their dance performance video, you can do so below.
Prior to their debut, ATEEZ had already gave the impression to their fans that they are talented in dancing through a dance video. Ever since then, many have also been complimenting them as a group with powerful, synchronized and creative choreography.
For 'HALA HALA', they did not disappoint as once again, they have a choreography that made use a lot of their core strength and muscle. If you were to take a look at the gif below, the boys had to use a lot of the strength to contract their bodies while matching the beats.
It was also very cool to see how one member was at the front as if 'controlling' their actions.
The next moves which we would like to point out is definitely the chorus. In both the performance and dance practice video, many fans could see how sharp and on-beat when they were dancing.
This move requires them to use the coordination of their shoulders, chest as well as their legs. It is not easy to move them all at once and the boys had perfectly nail the movements.
Aside from the hard and powerful moves that they had shown in the choreography, you can also notice how they can go quick and tight at the same time. Suddenly, they would also relax, allowing the flow of the dance to go down before they transit to the next position.
Finally, we also cannot miss out on how ATEEZ had made use of the space and transitions to fill up the entire stage.
It is interesting to see how with just a few simple steps as well as moves, they were able to transit into different positions.
ATEEZ is definitely a group to look out for in many different aspects.
Do you also love the choreography of 'HALA HALA'?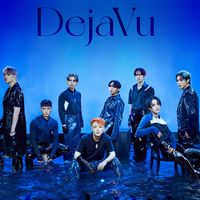 Became a fan of ATEEZ
You can now view more their stories