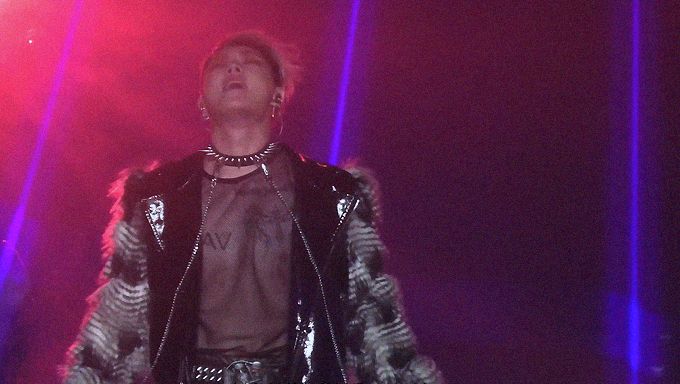 Do you like dancing or are you interested in watching dance choreography? If you are, you are definitely in the right place as today we will be looking deeper into choreography of K-Pop idol groups.
During the 1st solo concert of VICTON "New World", rapper HanSe had blew away the minds of many with his solo stage. It was noted that he had performed to a song written by him 'Black Dog'.
For those who do not know, 'Black Dog' is a way of expressing great sadness and also a referral to depression. HanSe had successfully portrayed his emotions through his song especially through the lyrics and the flow of his performance.
One fan had taken a video of the full performance and you can take a look below.
He appeared on the stage with a long black hooded coat and began to rap with his face barely seen. Soon enough, the dancers also appeared wearing similar outfits.
If you were to carefully listen to the lyrics which he was rapping, he had mentioned near the beginning telling people to live and to not stop. He also wrote how the 'devils' will definitely disappear which somewhat suggests that he could refer to the issues that many are being tormented from.
At the part when he had shouted 'Who let the black dog out?', HanSe had also coolly removed the black coat, revealing the outfit that he was wearing.
From the see through top which showed of the tattoos on his chest, black and white fur coat, ripped black pants to even spiky choker, he had definitely put in a lot of effort in perfecting his solo stage.
One interesting thing to take note is the chains that were connected to the choker as well as both of his wrists. This could also possibly suggest the fact that because of the sadness or even issues that one is experiencing, their movements are being restricted to a certain extent.
Aside from HanSe, the dancers also performed to the street dance genre, 'Krump' at certain parts of the performance. 'Krump' is known as a dance that is used to express raw emotions that appear to look violent. The powerful and strong movements are able to depict the strong feelings one has.
Together with such aspects and elements put together, it is undeniable to say that HanSe had nailed his solo stage.
He ended off with a powerful and fierce expression, earning deafening screams and applause from the fans, ALICE.
From visual, concept to powerful and strong choreography, HanSe had managed to 'tear' down the entire concert hall with his unique and meaningful solo performance.
Did you notice the little details behind the performance too?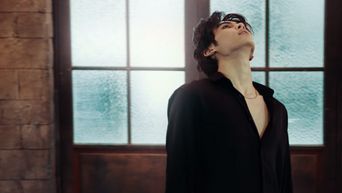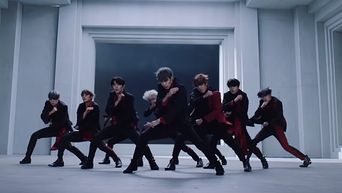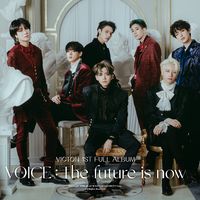 Became a fan of VICTON
You can now view more their stories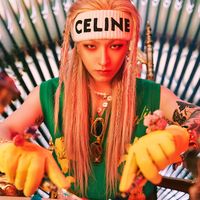 Became a fan of Hanse
You can now view more their stories