Do you like dancing or are you interested in watching dance choreography? If you are, you are definitely in the right place as today we will be looking deeper into choreography of K-Pop idol groups.
Taking a break from K-Pop idol group dances, Kpopmap will be covering a choreography video performed beautifully by one charming K-Pop idol. It is none other than OH MY GIRL's YooA!
On Apr. 1, she had uploaded a choreography video on OH MY GIRL's official YouTube channel, covering Harry Styles 'Lights Up'. If you have checked out the well filmed video, you can do so below.
If you did not already know, YooA also had various jaw dropping choreography videos that were uploaded, including one which was filmed together with her older brother, a famous choreographer.
The video opens with a beautiful scene where YooA could be seen at the highest floor of a building before she started dancing.
Thanks to the aesthetic of the video, the purple and pink sky had allowed YooA to stand out even more with her all white outfit. When she had lifted her hands up and shifted the weight of her body accordingly to the beats, you can feel the flow of her energy from one side to another.
Moving on, another moment of the choreography was the part when YooA executed the floor movements. She was able to smoothly transit from standing to kneeling on the floor and captured the breath of the viewers.
The next part was when the other dancers had joined in YooA. The addition and the transition of the dancers added an extra wow factor to the choreography.
The light and simple dance movements also showed off the bubbly sides of YooA and once again, allowed her to prove that she was capable of covering any style of dance.
Fans who had seen the videos also talked about how they love the diversity and concepts which YooA had taken on. They love to see even more from her and believe that YooA will definitely not let down their expectations.
OH MY GIRL is also said to be making a comeback around late April.
Are you also in love with how YooA dances?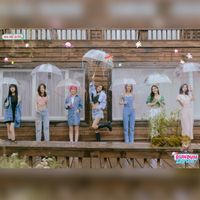 Became a fan of OH MY GIRL
You can now view more their stories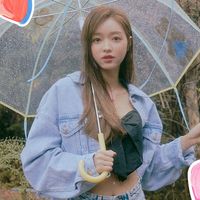 Became a fan of YooA
You can now view more their stories