"Moments Of Eighteen" (2019 Drama): Cast & Summary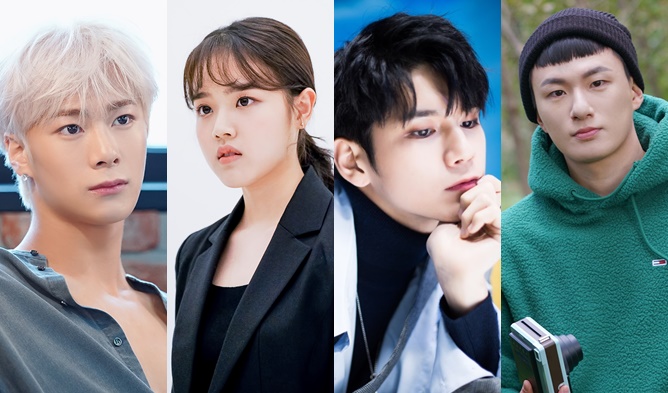 "Moments Of Eighteen" is one of the most expected dramas among K-Pop fan community. It will premiere on the cable channel JTBC on Monday-Tuesday time slot.
The cast of this drama is attracting many fandoms. The main actor is none other than Ong SeongWoo that debuted as a member of Wanna One. Many fans are curious to see him act in this drama. The lead actress is Kim HyangGi. She is famous for her acting in popular movies but she also acted in dramas such as "Sweet Revenge" (2017). Shin SeungHo is the second male lead, he previously acted in the popular web drama "A-Teen" (2018). It will be his first drama to air on TV.
ASTRO's MoonBin has also been casted in this drama. Fans have been waiting for his new acting project.
The drama will cover the subject of the pre-youth. The drama will focus on the moments of 18-year-old students. It will stimulate the emotions and the empathy of the viewers.
We will keep on updating as information are released, so stay tuned!
Here is more information.
"Moments Of Eighteen" (2019)
Information
Title: Moments Of Eighteen/Yeoryeoteolpui sungan/열여덟의 순간
Director: Shim NaYeon
Writer: Yoon KyungAh
Network: JTBC
Runtime: First Half of 2019, probably May
# of Episodes: –
Language: Korean
Summary
The drama will be covering the reality of the perilous and unexperienced world of teens.
Cast
Ong SeongWoo as Choi JoonWoo
An 18-year-old boy who is lonely. Choi JoonWoo appears as if he has no empathy and is cold-hearted. He was always alone and he feels very lonely. In his everyday of loneliness, he has difficulty expressing his feelings even though he has hidden qualities that are funny and cute. Choi JoonWoo is a newly transferred student.
Kim HyangGi as Yoo SoBin
She is a top student that dreams to be an independent girl. She is living under the ultra presence and greed of her mother. She has no clear dream and goal. She started to change after meeting JoonWoo.
Shin SeungHo as Ma HwiYoung
He looks perfect on the outside however, he has dark sides. He looks like he has everything: good visual and personality. Unlike his perfect qualities, he has a complex. He is actually afraid of the world. When JoonWoo transferred to his school, his iron wall began to shake.
ASTRO's MoonBin as Jung OhJae
At first, he couldn't understand JoonWoo's attitude and apparent feelings but as he got closer to him, he ended up being his only friend. He will be a student with a handsome face who is also great at all sports. He is very popular among female students. He is often misunderstood as a playboy. He likes to take care of his younger brother and piggybacks him often.
Interesting Facts
-to be updated-
Read More : 4 Male Acting-Dols To Look Forward To In 2019

Read More : Ong SeongWoo Spotted Filming For His Upcoming Drama "Moments Of Eighteen"