We pray that K-Pop idol group Momoland have something in mind to resolve the current frenzy surrounding them.
Why? Because they just triggered the world's strongest K-Pop fan base, ARMY, and it's something that you don't want to do if you want to keep your career.
ARMY were recently buzzing about on social media while uploading videos showing what appears to be of Momoland laughing at BTS member JiMin during the MGA 2018. JiMin's voice cracked at some point during his part of the performance, and it was evident that he was distraught by it afterward.
i always knew momoland are problematic but if ever they're laughing at jimin then thats over the top gurl. like not bowing to ur sunbae's? can accept that but laughing at someone who actually sang live & just made a mistake? bruh get to jimins lever first pic.twitter.com/eT6UhON2eJ

— αηgєℓ? (@hiplikejibooty) November 12, 2018
members of momoland were laughing and whispering to each other when bts were performing fake love at the mgas where the people fucked up the bgm, specifically jimins part. they really thought it was ok to laugh when jimin was so frustrated after performing. my blood is boiling pic.twitter.com/6axFirQe8S

— alina ♡ (@joonstide) November 12, 2018
Momoland laughing at Jimin's cracked voice. But all they do is lipsync in every award show they attend. WTF? @VtsChimmy95 @ronamayruiz #MomolandIsOverParty

— HeyStobIt_blinkeuArmy (@Jesselyn101394) November 13, 2018
In addition to this, the girl group was also criticized for not bowing to BTS or TWICE when they went up to receive their award, despite JiMin bowing to them.
Jimin literally bowed to momoland and them chicks walked straight past the other groups lmao wack asf! pic.twitter.com/gpQW8plq36

— That Nigga deku ?? (@H0NGJOONG) November 12, 2018
And ever since, Momoland's social media has been under attack and bombarded with criticism from BTS fans. However, other fans shot back and called them as hypocrites as they stated it was just recently that ARMY were talking about stopping bullying online and spreading hate.
It baffles me that the same people who promot ending violence and bullying then go on to say such rude and disrespectful things about momoland over an out of context video. They weren't laughing at jimin. pls grow up and learn that both are humans + #MOMOLANDPROTECTIONPARTY

— — kels ♡??????? (@umjichu) November 13, 2018
When Jungkook didn't clap for Red Velvet: "OMG you all are making a big deal out of nothing, Kookie was just tired, stop trying to find a reason to drag BTS!!!!"
When Momoland doesn't bow to BTS & Twice : "Disrespectful bitches being rude to their seniors they need to learn how

— Gowone and Only (@AndGowone) November 8, 2018
What do you make of the situation?
Read More : IZ*ONE vs. CLC, Fans Talk About Song That Was Originally Intended For Latter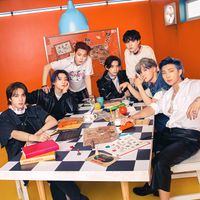 Became a fan of BTS
You can now view more their stories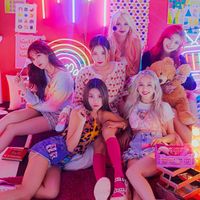 Became a fan of MOMOLAND
You can now view more their stories