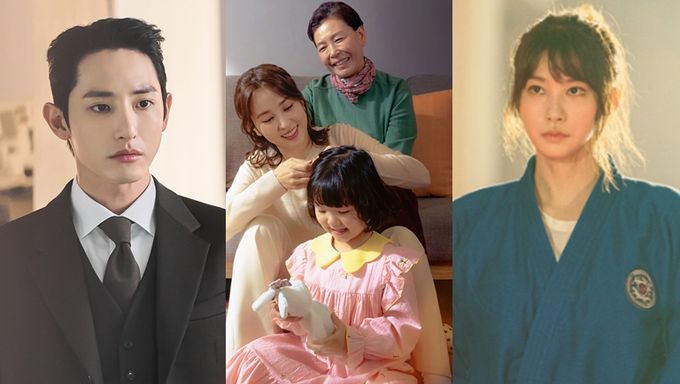 Monday-Tuesday K-Dramas' ratings are back! Which drama came first in the ratings this week?
This week on tvN, the two-episode drama "April Snow" aired with Kim MiKyung, and Han HyeJin.
From May 25 on MBC, "Dinner Mate" based on webtoon will air with Song SeungHeon, and Seo JiHye. On JTBC, the next Monday-Tuesday drama will start on May 25, it is "Midnight Snack Couple" with Jung IlWoo, Kang JiYoung, and Lee HakJoo.
1st Week of May
"Good Casting" ratings were lower on Monday night but bounced back on Tuesday night.
"April Snow" started and ended this week. Ratings were quite high and increased on the second day.
"Born Again" ratings were slightly lower than last week on the overall.
You can check last week's ratings of Monday-Tuesday dramas here.
Which drama are you watching?
Don't forget to check Friday-Saturday-Sunday | 1st Week Of May. "Once Again", "The King: Eternal Monarch", "The World of the Married", "Yoobyeolna! Chef Moon", "Somehow Family", "Rugal," and "When My Love Blooms" aired this week.
You can check Monday-Tuesday dramas pictures below.
*Definition:
Main Channels: Korea's three major broadcasting networks including KBS, MBC, and SBS.
Cable Channels: JTBC, tvN, MBN, Olive, OCN, and others.
Read More : Lee SooHyuk Makes Viewers Fall For Him With This Romantic Speech & Original Proposal In First Episode Of "Born Again"