MONSTA X's I.M Is The Center Of Fans Rumors Online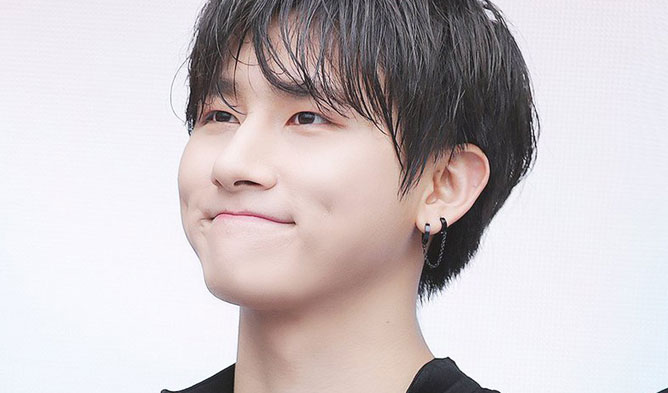 MONSTA X's fans, MONBEBE, are real detectives!
Online and especially on Twitter, MONBEBE are talking about member I.M. Some fans found out that the idol might have done a tattoo on his left shoulder with the text in English "One who wears the crown, bears the crown".
Fans are divided. One part is sure and spreads more proof about the reality of the tattoo.
The tattoo text is similar to words said by Kim Tan (Lee MinHo) in the drama "The Heirs". The origin might also be the famous quote "Heavy is The Head That Wears The Crown" by William Shakespeare in "King Henry IV".
Fans also give more proof with I.M's previous words. He might have suggested that he already has one tattoo on a V-Live broadcast.
Another part of fans is not sure and say either "No, it is fake" or "Let's wait for the official statement". It could be a temporary sticker tattoo or photoshopped.
Many are also confused and don't know what to think. Indeed, I.M never mentioned about it and nothing is official yet.
What do you think about the situation? Do you think I.M did a tattoo?
Read More : Who Is The Idol That Climbed The Stadium Walls For Fans?