MONSTA X's JooHeon and his new mixtape, "OMG", will be featuring on Keanu Reeves's new movie.
Keanu Reeves's new movie, "John Wick 2", just released the special collaboration music video featuring JooHeon. The idol's new mixtape called "OMG" was especially pre-introduced through the special movie-music-video. From the beginning intro to the hardcore rap style of MONSTA X's rapper, the collaboration is met with a good response for both the mixtape and the movie.
"OMG" is a sub-track off of JooHeon's 2nd mixtape titled, "Out of Control". With its unique trap beat and lyrics overflowing with confidence, the track matched very well with "John Wick 2"'s attention grabbing action scenes. The special collaboration marks another notch for JooHeon's career as a rapper. Ever since his appearance on "Show Me the Money 4" and seasons 1 and 2 of "Nation of Hip Hop", the idol-rapper gained respect and applause for his non-idol-like rapping abilities.
The "John Wick 2" x JooHeon's new music video is especially special for the action scenes that have yet to be seen through other trailers. You can check out the music video through MONSTA X's various SNS channels, and the actual movie will be released in Korea on January 22nd.
Must Read : Video )) Monsta X JooHeon – Rhythm (Mixtape)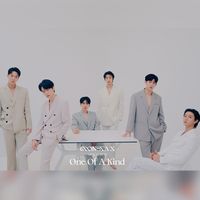 Became a fan of MONSTA X
You can now view more their stories