Are watching the horror fantasy romantic comedy "Hotel del Luna" with IU and Yeo JinGoo? It is the popular drama of the moment.
It tells the story of an elite hotelier that gets to run the Hotel del Luna by a fateful event. Because of this, he got to run the hotel with the beautiful and aloof but ill-tempered boss. For more information, posters, and teaser, you can check our cast and summary here.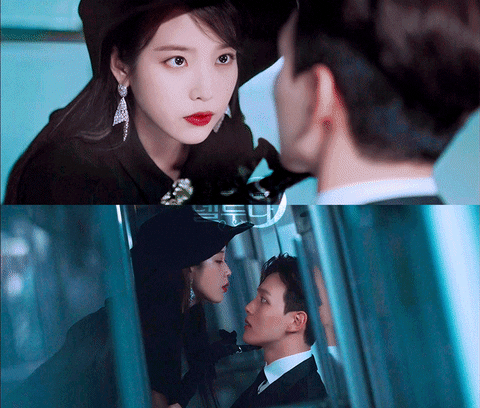 Many have been hooked onto the story and that includes MONSTA X 's JooHoney and MinHyuk.
The whole story started back 2 weeks ago -on July 9- with MinHyuk holding a V-Live. MONBEBE were asking what type of drama he likes. He mentioned that he likes fantasy dramas and said he was waiting for "Hotel del Luna" with IU.
The drama started on July 13 and on July 22, JooHoney did a V-Live too. While talking with fans he revealed that he and MinHyuk are fans of the drama. Both of them are avid viewers since episode 1 and are talking a lot about it.
JooHoney shared that he fell in love with one of the drama OSTs sang by TaeYeon titled "A Poem Titled You". He even cutely re-acted lines of IU and Yeo JinGoo from the drama before facepalming himself.
You can check when the moment at around 5 and then 41 min.
MONBEBE who remember that JooHoney is scared of ghosts asked him if he was not scared of the ghost appearing of the drama. He assured that he can "watch scary movies and scary things" and that he is now "all grown up".
For reference, you can check the video below at 2:25 and from 8:34. It was one instance of JooHoney being scared by ghosts in "DeokspatchX".
Are you also watching the drama?
Read More : Top 3 Scenes That Make You Want To Fall In Love This Week