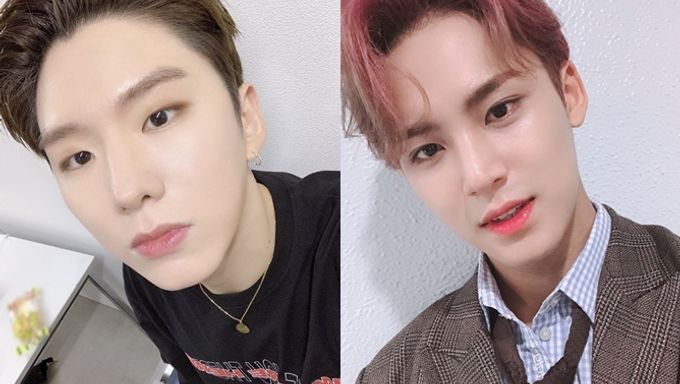 Fans love MonTeen (MONSTA X and SEVENTEEN) friendship!
On Sept. 10, KiHyun (MONSTA X) posted screenshots of messages he exchanged with his friend MinGyu (SEVENTEEN) with for title: "MinGyu who is obsessed [with me]". In the messages, KiHyun was asking for SeungKwan (SEVENTEEN)'s phone number.
Here are their hilarious interactions and the cute jealousy of MinGyu.
KiHyun: Give me SeungKwan's number
MinGyu: Yo ~~~~
MinGyu: Why SeungKwan's number why!!
MinGyu: It's been a while since you contact me
MinGyu: Why
MinGyu: Why why
MinGyu: Whyyy why
MinGyu: Why are you not looking for me
MinGyu: !!!!
KiHyun: Ah
KiHyun: You are doing great, right?????
KiHyun: Please can you give me SeungKwan's number hahahahahaha
MinGyu: ㅡㅡ [used when you are angry or feeling bad] kkkk
MinGyu: You're the funny type Hyung
MinGyu: This hyung?
MinGyu: I don't want [to give it to you]
KiHyun also mentioned that he received the authorization of MinGyu to post the screenshot of their discussion.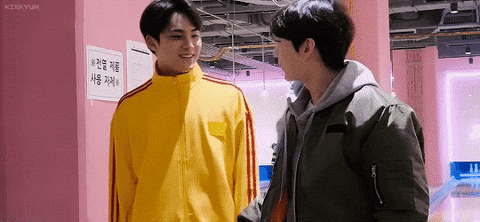 Online fans commented "Glad we're all having a KiHyun & MinGyu moment", "KiHyun and MinGyu literally are cat and dog in Monteen", "I also want to know KiHyun's number", "Cute", "The both of them are just so adorable", "MONSTA X and SEVENTEEN interaction will always be cute", "Poor MinGyu hahaha", "This is so funny", and more.
Many are hoping to see more of their interaction soon.
Do you also like their interaction?
Read More : SEVENTEEN's MinGyu Proves One More Time His Friendship With MONSTA X