K-Pop idol group MONSTA X, who despite having been active for quite some time now under Starship Entertainment and having a substantial amount of popularity overseas, surprisingly have never won first place in any of the music programs in South Korea.
The members of the group recently talked about how they felt about never reaching number one.
WonHo stated
"While seeing ourselves in the mirror during choreography practice, I thought to myself that winning first place is definitely something we could achieve this time around. I had conviction when seeing how we looked, and began to feel so sure that it was impossible for us not to win first place."
HyungWon also added
"We usually don't prioritize winning first place very high on our list, but for some reason, we want it this time. Hopefully, more people will be able to hear about us through our improvement in digital scores. There are also many songs written by JooHeon, I.M, and WonHo, and hopefully people will be able to hear them as well."
In addition, in regards to their latest album release 'The 2nd Album Take.1 - Are You There?', group member KiHyun stated that the next album will be the answer to this album's question "Are You There?"
Read More : Actor Kim HyunJoong Answers Question Involving His Son During 'When Time Stopped' Press Conference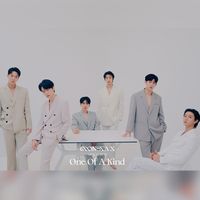 Became a fan of MONSTA X
You can now view more their stories