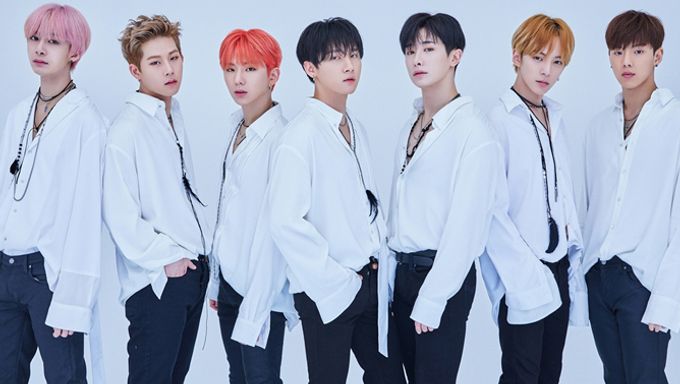 Global star MONSTA X is chosen as the model of a contact lens company and will be releasing their own line, 'MONSTA X Lens'!
Starship Entertainment released an official statement on April 4th that MONSTA X will be representing contact lens company "Lens Town" which is well-know for its fashion and beauty lens.
Recently, the group has been setting the global trend with their outstanding music and performance.
Directly after their comeback was released, they overtook the real time trend chart and their new album "THE CONNECT" reached number one in iTunes album chart and iTunes K-Pop album chart in 25 different countries. Furthermore, being on the top for Hanteo chart and Japan's Tower Record Daily Chart proved their popularity in both their home country and overseas.
A respondent from Lens Town revealed that MONSTA X was chosen because of the unique personalities and style that the 7 members have. Their image is what Lens Town has been looking for and thus, made the decision to choose them as their model. MONSTA X has also participated in the making of 'MONSTA X Lens'. All the members actively contributed in designing the details of the contact lens and through which, they hope that fans would be able to enjoy the progress too. As such, there has been high expectation for the official release of 'MONSTA X Lens'.
'MONSTA X Lens' consists of 3 different designs with 7 different colors. It is expected to be released in mid-May 2018.
https://www.instagram.com/p/Bffj98cn64B/?hl=en
Currently, MONSTA X is promoting their new song 'Jealousy' and will be holding their world tour with the first stop in Seoul on May 26th and 27th.
Read More : MONSTA X WonHo's Muscles Surprise Fans