MONSTA X returned to Seoul from their 2nd World Tour 'THE CONNECT'.
ShowNu, WonHo, MinHyuk, KiHyun, HyungWon, JooHeon, and I.M have been to Asia, Europe, Latin America, and the U.S for this second world. In this world tour, there are 25 concerts in 20 cities where they received a warm welcome from MONBEBE. But not only from the fans, the U.S. locals also were much interested in the members. For example, they appeared on July 23rd on FOX5 morning talk show "Good Day New York" live broadcast. I.M was also interviewed by the Chicago Tribune. MONSTA X proved themselves as global icons.
They came back to Korea for their '2018 MONSTA X WORLD Tour THE CONNECT in SEOUL - Encore' concerts held at the Seoul Olympic Handball Stadium on August Saturday 25th and Sunday 26th. They will be also be heading to Japan on October 5 to 7th in Tokyo and October 10th in Osaka, that would be their final destination for this 2nd world tour.
The boys held a press conference on the first day of their encore concert in Seoul, August 25th. They answered the questions of the journalists.
The group highlighted that they have grown through this 2nd world tour and since their debut. ShowNu said, "With time, we became more confident and somehow more cool and handsome on stage."
About International MONBEBE
As they came back from an international tour, they mentioned international fans. International MONBEBE left a perfect impression on the members. They mentioned that they were very touched and thankful to them. They were very honored by their warm welcome.
JooHeon said, "A lot of fans welcomed us in their countries, we felt very touched and honored. Also, in the U.S., the hosts warmly welcomed us and even asked for photos with us. We are very thankful."
WonHo said, "I would like to thank fans. Let's have fun for a long time."
Members also mentioned that they were impressed and touched by international fans. KiHyun explained, "Korean is a difficult language. But, international fans not only manage perfectly the lyrics but also the fan chants. We were very touched."
Episode in this 2nd World Tour
MinHyuk shared an episode that he remembers the best from this 2nd world tour and that he keeps thinking about. It is none other than the underwear set that was thrown on stage in Latin America. "I was holding my laughter but then ShowNu kicked it, I could not hold it anymore". To this, ShowNu answered, "While dancing, I did a kick that I have never done before".
He is referring to that event.
https://twitter.com/yoobbojjak/status/1027024662390173696
"MONSTA X-RAY" is very much popular among fans and the season 3 recently finished to air. Members were asked about what they think are the reason of the success.
MinHyuk gave this reason, "It might be because fans would like to see and are curious about us out of stage. Fans might like our honest and free faces of our everyday lives."
ShowNu said, "I heard it is hard to reach a Season 3. I would like to praise the members and thank our fans."
JooHeon mentioned laughing that he was surprised when he saw a fan wearing a teeshirt with a printed picture of him wearing a stocking on his head.
JooHeon will release his a solo mixtape on August 31st. He said about it, "I wrote the lyrics deeply". Fans are already having much expectation about it.
https://www.instagram.com/p/Bm0anTxg3AV/?utm_source=ig_embed&utm_campaign=embed_loading_state_control
MinHyuk made a spoiler about his solo song made by JooHeon. "I don't know about the official released yet but the MV is filmed and the song recorded". He said the rest is still a secret but mentioned: "I think that among idols very few did this kind of songs".
HyungWon mentioned that he focuses on MONSTA X but that when he will have more time, he will do more stages and songs as DJ H.ONE.
KiHyun thanks people that like his OSTs.
JooHeon said, "During this world tour, I understood the reasons why I am a singer. I will try harder".
KiHyun said, "During this world tour, we tried our best to keep a good health because of the drastic change in temperature. For example from 40 to 8 degrees."
I.M said, "I am writing new songs, please expect the next MONSTA X album."
For this encore concert, the members prepared new stages in less than 3-4 days. They did a lot to show to MONBEBE.
The boys made many new sweet memories with international MONBEBE during this world tour and thanked them.
Read More : Review And Episodes Of '2018 MONSTA X WORLD Tour THE CONNECT in SEOUL – Encore'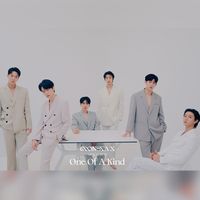 Became a fan of MONSTA X
You can now view more their stories