Monsta X is going to have an world tour including 6 spots in North America and other many countries.
One of K-Pop idol groups that made a 1st record on iTunes, Monsta X is headed to have their first world tour 'BEAUTIFUL' all around the world. On 17, 18th June, they started successfully the beginning of world touring in Seoul, Korea. They showed perfect performance of 'Beatiful' and 'Incomparable', but also songs that haven't usually be performed, such as 'Need U', 'All I do', 'Ex-girl'. Besides they kept varieties of music through performing their debut song 'Trespass' and 'No Exit' as singing the title song 'RUSH' of Monsta X's second mini album. Especially, Monsta X released the first performance on the stage of  'SHINE FOREVER'.
Must Read : Photo )) Monsta X 'The First World Tour '
Monsta X will make returns for their fans all around the world by visiting all the cities directly where fans are waiting for them. They will start 'real' world tour with the concert in Hongkong on July 8. Chicago, New York, Atlanta, Dallas, San Francisco, LA, Bangkok, Paris, Berlin, Moscow, Indonesia, Taiwan are places where they are going to visit in order. Specific cities and locations will be open later.
Monsta X's 1st World Tour "BEAUTIFUL" will be held at the following cities:
HongKong (TBA): July 8, 2017
Chicago(Rosement Theater): July 12, 2017
New York(Play Station Theater): July 14, 2017
Atlanta(Cobb Energy Performing Art Center): July 16, 2017
Dallas(Verizon Theater): July 19, 2017
San Francisco(Warfield Theater): July 21, 2017
Los Angeles(The Novo LA Live): July 23, 2017
Bangkok(TBA): July 29, 2017
Paris(TBA): August 9, 2017
Berlin(TBA): August 11, 2017
Moscow(TBA): August 13, 2017
Indonesia(TBA): September 2, 2017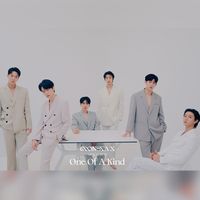 Became a fan of MONSTA X
You can now view more their stories