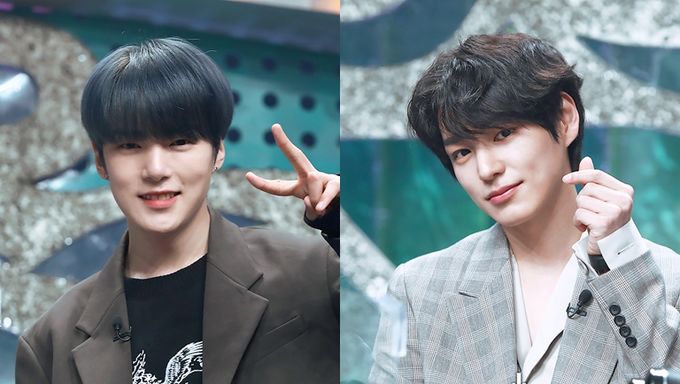 It is interesting to see how sometimes our favourite K-Pop idols fangirl or fanboy over their favourite idols too. It allows us to feel relatable and love how adorable they are too when they actually get to meet them in real life.
Recently, Highlight's YoSeob had impressed the audience of MBC "King of Masked Singer" by winning 8 times consecutively with his charming vocals.
During his appearance as the mysterious 'Bu DDu Nyang', MONSTA X's MinHyuk and VICTON's Chan had appeared as the panelists.
Both idols were star struck as they could recognise his voice since YoSeob is their role model.
Later, YoSeob had revealed that he felt really proud when he heard that MinHyuk and Chan had shared that he was their role model. In addition, Chan had even contacted him through his social media account and Chan calls him 'hyung' now.
YoSeob also shared that they hope the three of them would be able to have a meal together in the future.
With that being said, fans were excited for both the idols as it would be like a dream come true! Some are also wondering when they would have a meal together or if they had already done so!
Needless to say, many are also hoping to see future interactions from the 3 of them.