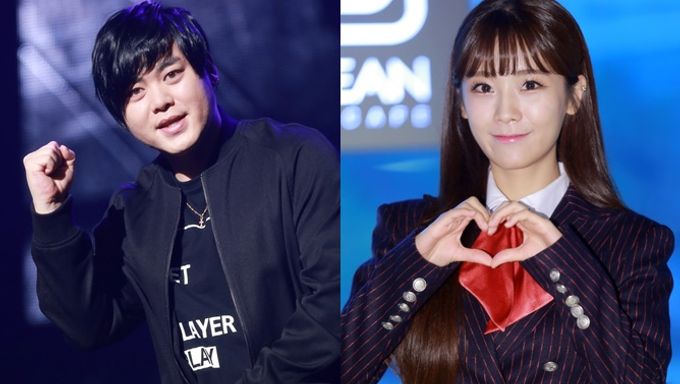 Moon HeeJun of H.O.T and SoYul of Crayon Pop are the next K-Pop couple to walk down the aisle.
Congratulations are in order for the beautiful union between 1st generation and 2nd generation of K-Pop stars! Moon HeeJun, best known as the leader of one of the most legendary K-Pop group H.O.T, has officially proposed to his OTP SoYul of Crayon Pop.
Must Read : MV )) Crayon Pop – Doo Doom Chit
On November 25th, surprising news hit the netizen world as OSEN announced that the two have announced their engagement. Although the marriage news seems like news out of left field, but the pair's connection has deeper roots than expected. The two first met in 2013 through Moon HeeJun's cable channel show, "Pretty Boy Communication". Since then, the pair became close as senior and junior. This past April, their relationship blossomed into a romantic one as the pair continued to cross paths through various variety shows.
Although there is a 13 year gap between the couple, Moon HeeJun and SoYul seem to be happily in love. Moon HeeJun wrote a personal letter on his fan cafe saying, "Junnies! I'm getting married. This marks another change between us, but you all know that you guys come first and that I treasure you, right?"
SoYul also left a beautiful message on her fan cafe saying, "I met someone who treasures me and loves me unconditionally, and I decided to get married. I know this is sudden, but this was a decision taken after a lot of thought, so please support and congratulate us. We will respect and treasure each other, so it'd be wonderful if many people will congratulate us." Although the idol is currently on a hiatus from activities due to anxiety, she reassured fans that the marriage was not due to a pregnancy, and that she will not be retiring from the industry.
Moon HeeJun's label announced that the two will marry in February of next year.