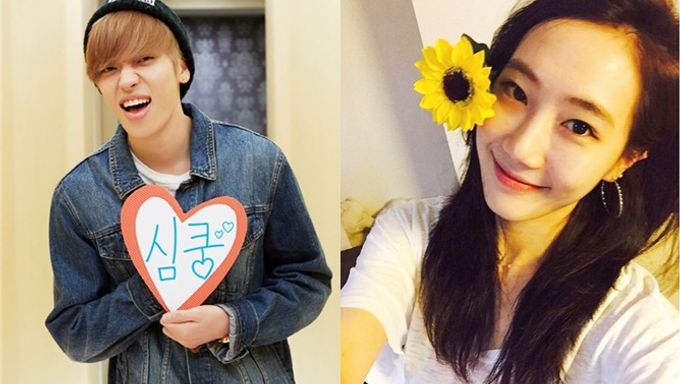 It appears TEEN TOP's Angels and Niel fans are ablaze with anger as more evidences of Niel and his girlfriend arise.
Previously, we had reported a rumor that was circulating around the web about TEEN TOP's Niel and a non-celebrity female. At the time, the idol star had denied, leaving his fans even more frustrated. Almost a year later, it appears that the two are still seeing each other or are still remaining good friends.
More evidences of Niel and his girlfriend arose when a fan spotted Neil, the alleged girlfriend, ChunJi, and another friend heading out to vacation at an airport. Apparently this was the straw that broke the camel's back, because soon after the posts went viral, several of Niel's fansites had decided to shut down until farther notice.
Niel's fans apparently understand that he is dating the alleged woman, who is rumored to be
a wealthy socialite who is 10 years older than him. What angers the fans most is that Niel continues to be carelessly spotted with the lady, while continually denying dating rumors. The fans have gathered a collection of the relationship evidences, and we review them in order. We will pick up from where our previous article left off, after the Instagram follows, matching ankle bracelet and eyewitness accounts.
1. Since the revelation of their couple bracelet, the alleged girlfriend had blurred out the ankle bracelets in her pictures.
2. Niel, the alleged girlfriend, ChunJi, and a 4th friend were spotted heading out to vacation at an airport. The alleged girlfriend had also posted on her Instagram a picture of herself at an airport wearing the same clothes as the picture taken by fans.
Since these evidences went viral, the alleged girlfriend had deleted her Instagram post. In response to the fans who are furious with the lack of care and attention from Niel, TOP Media has responded about the matter. They had announced that although it is true that Niel took a vacation with the 3 people, he and the lady are just good friends.
What do you think of the matter? Are fans overreacting? Do you think Niel and she are dating?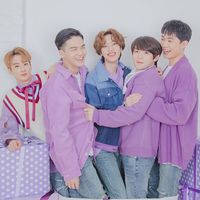 Became a fan of TEEN TOP
You can now view more their stories